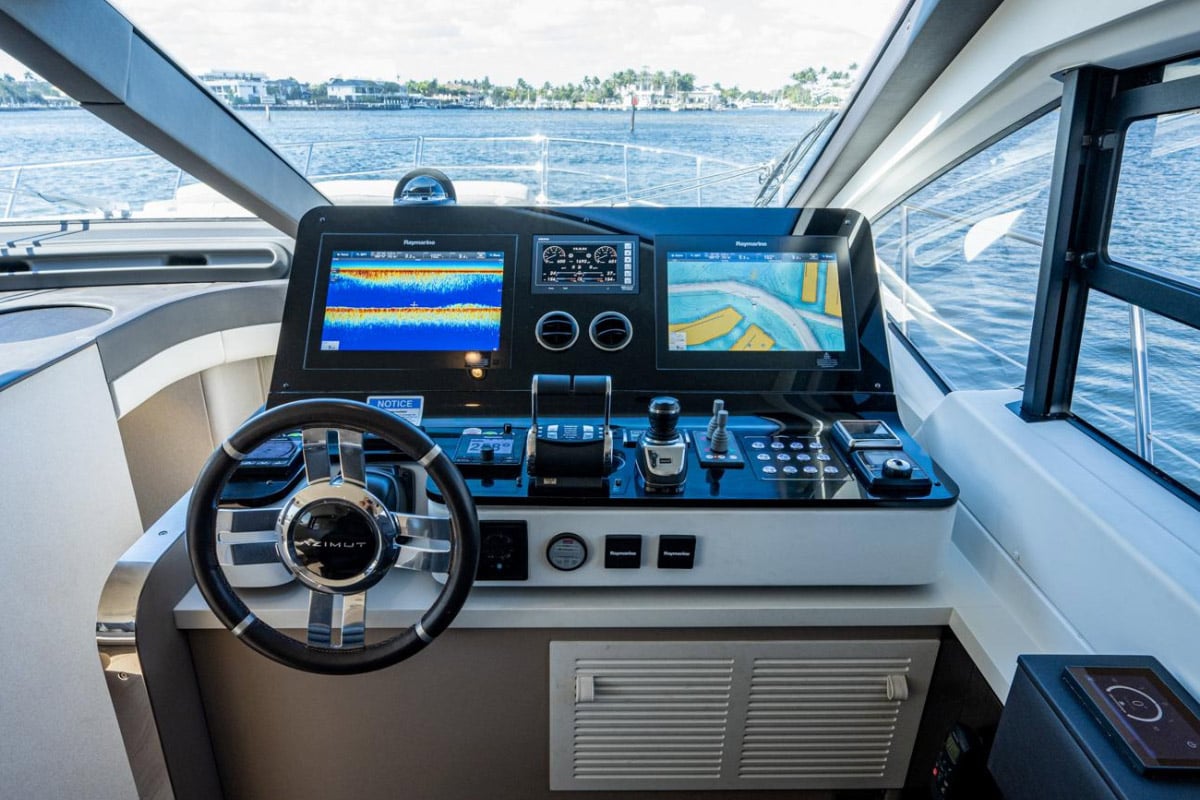 Posted on
November 9, 2023
5 Key Upgrades to Prioritize for Your Vessel
With winter on the horizon, now is a great time to consider upgrading your boat for the next season. From small upgrades to full refits, upgrading your boat will extend its lifespan, bolster safety, and potentially increase its market value. With numerous upgrade options available, let's take a look at five key areas that help elevate your vessel's performance and comfort.
1. Navigational Systems & Electronics
Outdated navigational equipment and electronics are a dead giveaway of a boat's age and can pose a safety risk due to outdated maps and discontinued software. Upgrading to the latest GPS, sonar, and radar systems offer higher-precision tracking and easier route planning. Features such as real-time weather updates and chart overlays provide critical information at a glance and can help you steer clear of bad weather. For heightened safety, consider installing an AIS system to communicate your vessel's position to others on the water.
Key Systems To Consider Upgrading:
GPS
Sonar
Radar
Adding FLIR
Vessel View System
2. Power Systems
Beyond a full re-power, there are plenty of power system upgrades you can make to improve the performance and reliability of your boat. Consider adding a battery charger or an extra battery to your system for safety along with a battery monitoring system.
For motor yachts and larger vessels, the addition of a generator can be a game changer. From being used as an emergency power system, to powering your AC, a generator allows you to cruise in more remote areas without sacrificing the comforts of home. Adding even a small generator can also add to the resale of your vessel, so it is a win-win. 
Key Systems To Consider Upgrading:
Generator
Battery Charger
Full Re-power
High Efficiency Inverter
Solar Panel Installation
3. Creature Comforts
From large upgrades like a water or ice maker, to simple touches such as additional cup holders, the comfort of your vessel directly affects the enjoyment of your time on the water. Large upgrades can range from installing new climate control systems for a more pleasant interior environment to updating the kitchen appliances, seating, and bedding. 
For fisherman, there are an endless amount of options including adding a Powerpole, jackplate, cutting station, or a livewell.
For smaller boats, simple additions such as suction cup holders, additional rod holders, Seadek flooring, and storage organizers can all make a big difference for a a day out on the water. After-market sunshades are also increasing in popularity and can be easily added to almost any vessel. 
Comfort Items To Consider Upgrading:
Flooring (Seadek, Teak, etc)
New Soft Goods
Sunshade
Powerpole, Jackplate, Livewell
Upgrade Galley Appliances
AC/Heat Systems
4. Communication Systems
Reliable communication is vital for safety on the water and upgrading your personal network system can also enhance your at-the-dock leisure time. Consider upgrading to a state-of-the-art VHF radio with integrated GPS and DSC to significantly enhance your ability to communicate in case of an emergency. For offshore trips, a satellite phone can be a valuable addition to ensure connectivity beyond the range of terrestrial networks.
For those looking to entertain, the addition of a large flatscreen with satellite TV or Starlink is a great way to watch your favorite games on board and perhaps sneak in some work if needed. 
Communication Systems To Consider Upgrading:
High-End VHF
Satellite Phone
Starlink
Satellite TV
5. Safety Equipment
It may be #5 on our list, but safety equipment should be top of mind when considering upgrading your boat. The latest in life jackets, EPIRBs, and fire extinguishers are designed with advanced features for better performance. Regularly upgrading and maintaining these items is not just a good practice—it's a necessity for any responsible boater.
For larger vessels, life rafts and lifesaving equipment are continually evolving and should be upgraded as needed. If your vessel has a dinghy, be sure to keep all safety equipment up to date and stepping up to a larger dinghy may be the best option.
Safety Equipment To Consider Upgrading:
New Lifejackets
Updated Fire Extinguishers
EPIRB
Dinghy Upgrades
Addition Of A life Raft
Need Help Deciding?
Our brokerage team is here to help any questions you have! Our inventory is rapidly changing so we have a unique insight into the latest upgrades available for every type of vessel!
If you have questions or would like to speak with a member of our team, please contact us directly or reach out to one of the on-site brokers!