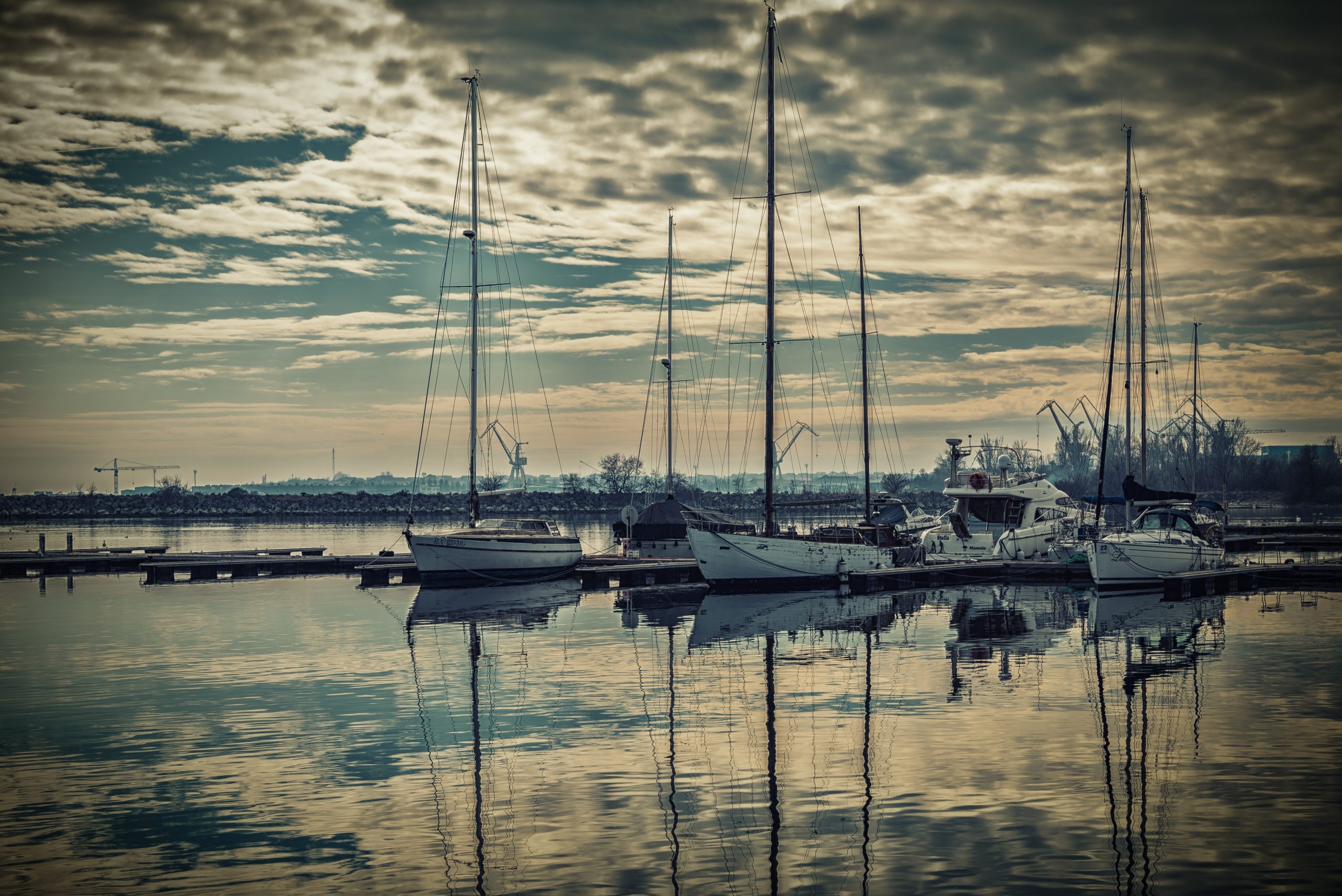 If you've been boating for any length of time, you'll already know that Florida has a lot to offer by boat. Filled with canals, inland passageways, rivers and of course the Keys, we can speak for weeks about all the ins-and-outs you can explore by boat. In this post, we'll discuss some Northeast destinations "OTF" (Other than Florida) that you just may want to put on your cruising bucket list.
Bar Harbor, Maine
Starting at the top of the country is Bar Harbor. Do an internet search for where to either drop your hook or tie up. If a marina is the way you want to go, then there are several to choose from and they each have something unique to offer. Whether you want to be next to the town of Bar Harbor or near Acadia National Park, the small Mount Desert Island has a lot to offer.
Just a short way away sits Acadia National Park. Take your cameras, enjoy the best nature has to offer and be ready to capture some spectacular shots. If hiking is on your list, then you may be up for a nice flat walk around a small beautiful lake, so set aside a couple hours and hit the Jordan Pond trail.
Annapolis, Maryland
Rich in boating history, Annapolis offers historians and boating enthusiasts alike a multitude of sites to explore all within a short distance. This would be the perfect location for a two day stay. Starting with berthing, you can find transient slips at the aptly named, Ego Ally which puts you right in the middle of all the buzz.
Step off your boat and within two blocks walking distance, you'll encounter Middleton Tavern. Go inside and wet your whistle in a tavern steeped in rich history, where founding fathers George Washington, Benjamin Franklin and Thomas Jefferson sat around sipping their favorite libations. 
A few minutes' walk from Middleton Tavern is the famous U.S. Naval Academy. Visitors can check in and pick up a map and then take a self-guided tour through the campus. Make sure to include in your visit historical Memorial Hall. Walking in, you'll first notice the flag with the famous James Lawrence quote "Don't Give Up the Ship". The flag was made by his friend and fellow naval officer Oliver Hazard Perry after Lawrence's death and flew during the start of the battle of Lake Erie in September 10, 1813.
The little town of Annapolis also boasts some of the best dining in the area. Within just a few blocks your senses will be bombarded by sights and smells of some of the delicious local cuisines.
Jersey City, New Jersey
This is a cool way to explore the Big Apple. Find a transient slip at Liberty Landing Marina. There you are just across the river from Lower Manhattan and you will certainly have the breathtaking views right from the marina to prove it. From Liberty Landing, you can catch a short bike-friendly ferry over to Manhattan. Bring your bikes, use the subway or simply walk the town (and make your smart fitness-watch happy). See all that the city has to offer and at the end of the day when it's all said and done, you can simply enjoy the comforts of your own boat, get a good rest and do it again the next day.
Cape May, New Jersey
Utshc's Marina which has been family owned and operated for over 60 years, puts you in the heart of this quintessential sea port town full of Victorian inspired homes and architecture. A short walk from Utsch's Marina is Washington St. Mall where gift shops and rich dining experiences await all you hungry boaters. Cape May is another bike friendly town; bring your own bikes or rent from bike rental services. There are even golf cart services available during the summer months to help all visitors get around town with comfort and ease.
Washington, D.C.
Last but not least is our nation's capital. There are many marinas to choose from in the DC area, so do your due diligence and pick what fits your needs. What better way to visit our nation's capital than by boat? From nearby marinas you can visit the National Mall, along with endless monuments, museums and of course Arlington National Cemetery.
For transportation, DC is easy with bikes, ride shares such as Uber and Lyft, and of course walking (if you break it up into a few days). If you don't have your own bike, the DC metro area offers bike sharing. The Washington Post tested all four bike services in DC and you'll find their results here. Use their research to plan your trip. Bikes make it easy to span the distances between all the monuments and museums you'll want to visit while keeping you from getting too tired too fast.
The Take-Away
As you can see, we didn't even make it all the way down the East Coast before finding five cities that would be ideal to visit by boat. By visiting during the right time of year, which is usually mid to late spring, you'll enjoy everything these cities have to offer along with a great weather window for cruising.