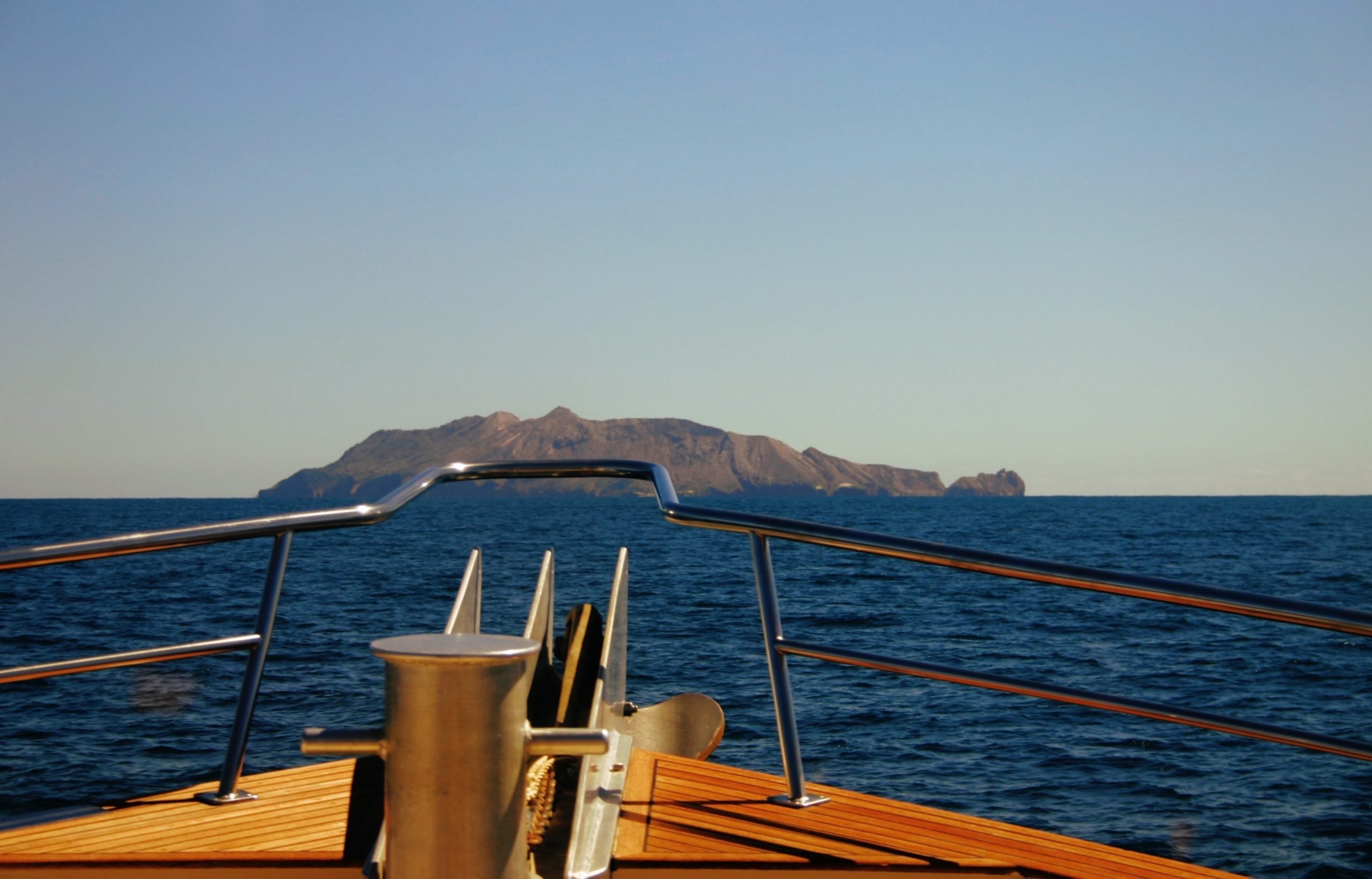 Every year about 700 Americans die in recreational boating accidents. Not surprisingly, a disproportionate number of those accidents occur in the summer months when people are more likely to be out on the water and less likely to be thinking about personal safety.
Take for example, the Coast Guard District in the Great Lakes. With a short season, boaters want to get out into the water as soon as the snow melts. The weather is getting warmer but the water is still cold. It is often a deadly combination.
One way to decrease your chances of being a statistic is to adhere to the 3 Cardinal Rules of Boating:
Keep your butt in the boat!
Keep water out of the boat!
Don't hit anything hard!
Keep those rules in mind everyday while out on the water and you will have the highest chance of coming home safely. 
In addition to the cardinal rules, here are 6 tips for boating safety:
1. Stay above the water line
Life jackets, also known as Personal Floating Devices or simply PFDs, save lives. One Coast Guard study found that 90 percent of drowning victims were not wearing a PFD. Of the remaining 10 percent, most were wearing a type of PFD that did not keep an unconscious person's head above water.
Even if the air temperature is a balmy 72° F, water temperatures can still be in the 50s. With cold water immersions, it can take as little as 60 seconds for an adult to drown.
Simply having PFDs in the boat is good enough when it comes to legalities, but knowing the temperature of the water and how long before hypothermia sets in may prompt further discussions about wearing those PFDs verses keeping them down below.
2. Wear a beacon and signal devices
Next time you are out there in the chop, imagine what it would be like to grab a soccer ball, paint it flat black, toss it overboard and 2 minutes later try to find it. That is what we are looking for when we are trying to find YOU.
One thing you can do to improve your chances of being seen is to wear a personal locator beacon (PLB). PLBs are small, inexpensive (compared to your funeral expenses) and can be swapped out between PFDs.
Secondly, a small strobe, the kind that attaches to the top of your PFD, will let us see you in the dark or under gray or stormy skies.
3. Don't drink and boat (drive).
Your first responsibility as a skipper to is to the souls you have on board and every court in our country will see it that way.
It is rare that a completely sober boater gets involved in a serious accident while under way.
In fact, about 17 percent of all recreational boating fatalities are the direct result of boating under the influence (BUI). In most places, boat operators can be cited and arrested if their blood-alcohol content is above .08.
The attitude on the water is much more recreational than on land. Many boaters combine alcohol with boating and that may be fine when on the hook and not under way. The issue on the water, like on land, is that people don't know when to stop.
Intoxicated boaters tend not to realize how fast they are traveling. Their depth perception also suffers causing them not to recognize closing distances. Combine this with poor balance and slowed reaction times and you have a recipe for disaster.
4. Stay in Contact
Everyone has a cellphone, but know that cell coverage is not reliable on the water. Reception can be spotty, phones get wet and batteries die.
On the other hand, having a VHF marine radio is a near guarantee that you'll be able to communicate with rescuers and guide them to your exact location in the event of an accident.
The newest generation radios provide weather updates and GPS. All marine radios sold after June 1999 have a built-in feature called DSC, or digital selective calling – a button that sends an automatic mayday call with your vessel's name and location. The only thing you have to do is register your radio.
It's free, it's educational, and it may save you from getting a citation later. A certified examiner will meet you at the dock, make sure you have the proper gear and walk you through any recommended upgrades.
There are no penalties for failing the exam, although passing boats get a decal for the windshield. "As a Coast Guardsman or Boat Patrol Officer, if I see the fresh annual sticker when I pull up to your boat, I know chances are you are in compliance. Better yet, if I see that fresh sticker applied over a few other ones from previous years, it's usually a quick salutation then my patrol boat is back under way."
6. Stay Informed
Taking a boating safety course will introduce you to the watery world the way professional mariners see it. You can find courses in your area by simply visiting Boat U.S.
Not convinced? Of those 700 annual recreational boating fatalities, just 10 percent occur on boats with a driver who has had any sort of formal safety training!