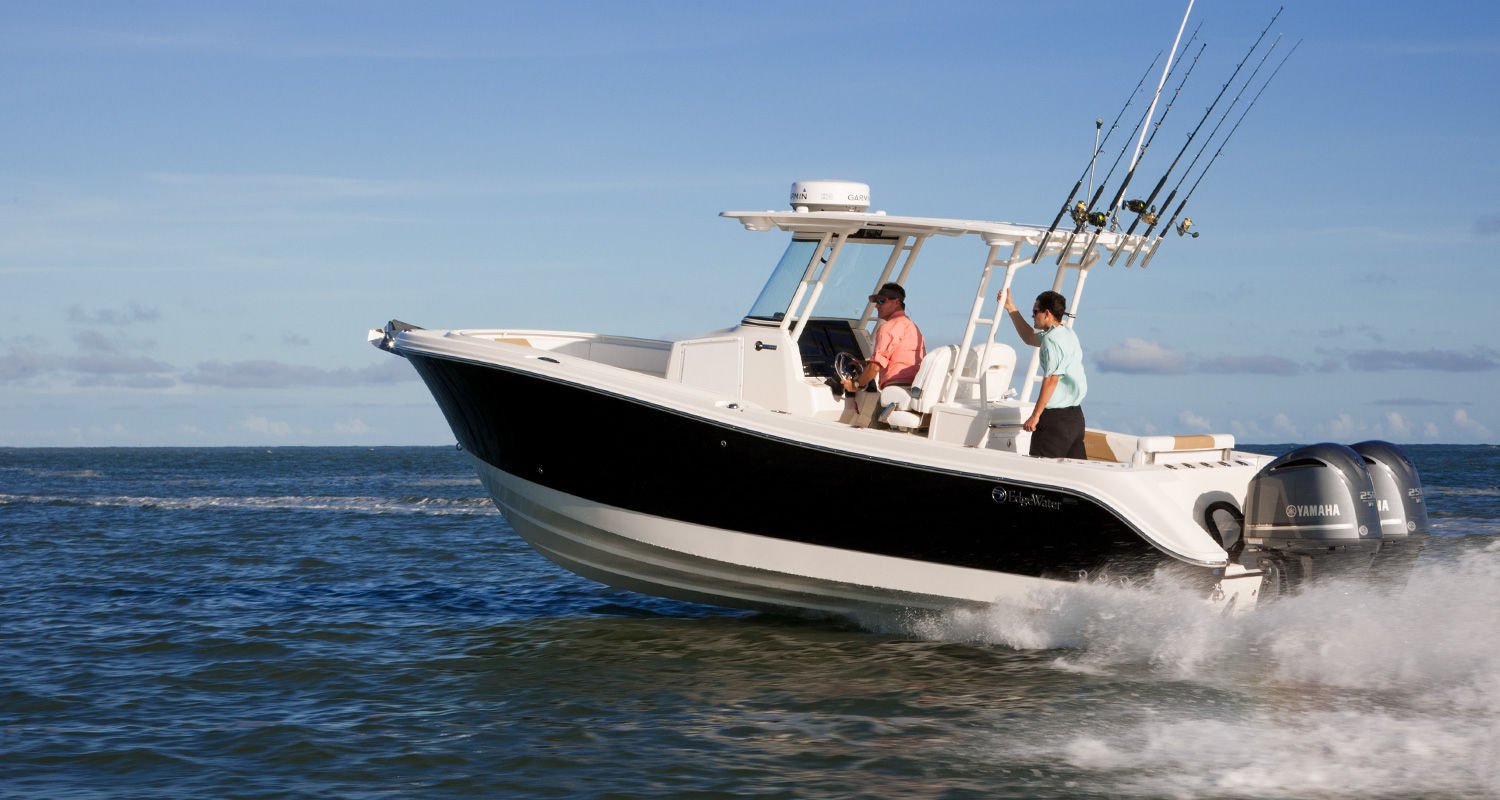 Every fisherman looking for a boat above twenty three feet is faced with the twin verse single engine decision. Each come with their own set of benefits and downsides to consider when choosing. Let's look at a few questions you should ask to help make this decision.
How far offshore will I be going?
How many people will I be taking out?
Is a twin engine vessel and maintenance within my boating budget?
These three questions help guide your decision making process. Most any boat above twenty six feet will only offer twin engines, but thousands of boaters exist right in the middle of these two ranges so let's breakdown the benefits of each.
Benefits to Single Engine Boats:
Lower Fuel Costs
Modern day engines are highly fuel efficient compared to days past and it is simply fact that a single engine will use less fuel than its twin engine counterparts.
Half the maintenance costs:
Engine maintenance can be expensive and with a single engine, you will be spending half of those with twins. As your engine gains hours and replacement parts are needed, single engine vessels win in this category as well.
Overall Costs
Simply put, that second engine is going to cost you. Typically you will be spending an extra $45,000+ for a second engine and that money could be put towards upgrades, a trailer, or a higher horsepower single engine.
Benefits to Twin Engine Boats:
Further distances possible
Twin engine vessels offer larger fuel tanks which expand range possibilities. If you are fishing the Gulf Stream or heading out to the Canyons, it is highly recommended you are running twins.
Safer when offshore
Every boater's worst case scenario is being stuck offshore with a conked out engine. Any number of engine issues can arise and the peace of mind of still being able to make it home is immeasurable. There are plenty of Gulf Stream stories of hitting a turtle, engine failure, or similar issues which can disable an engine. We highly recommend twin engine vessels for offshore fishing.
Maneuverability
A well trained captain prefers twin engine boats around the dock. They allow for spinning in place, pushing just one side of the vessel, and can help fight a strong current,. Combined with a bow-thruster, a twin engine boat can easily outmaneuver its single engine counterpart.
Still Undecided?
The Yachts360 team would love the opportunity to discuss your boating needs and answer any questions you may have. Simply contact us through our form found here or call us direct. We also offer both single and twin engine vessels which can be found here.