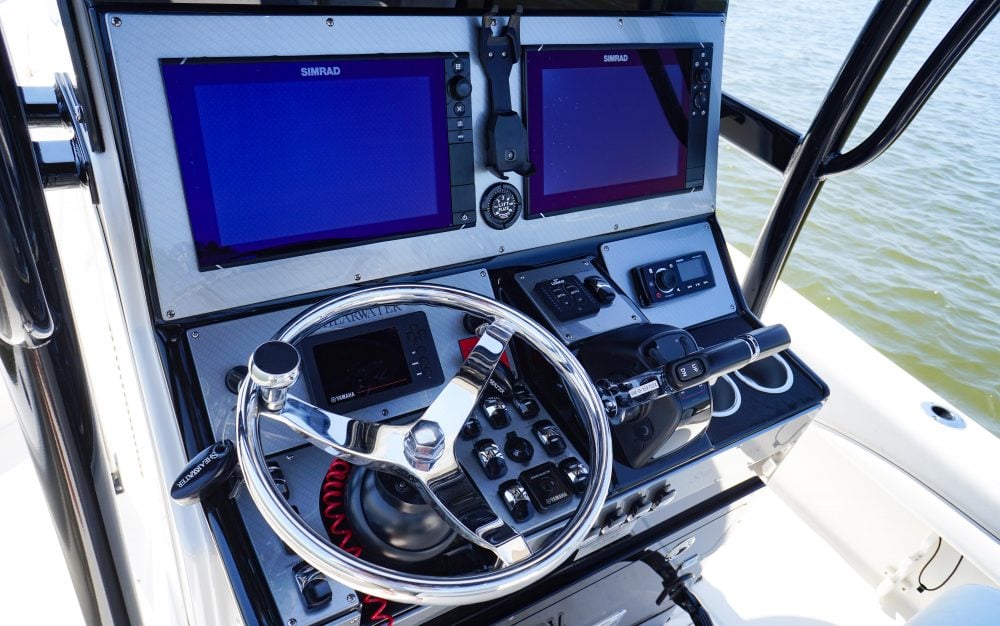 We've all been there. Our current fishfinder (or sonar, radar, transducer, speaker, MFD – you name it) still works – technically. It does what it's designed to do, but then the guy in the next slip over gets a fancy, new, upgraded model that has way more functionality than you ever dreamed possible, suddenly your older unit feels dated.
You are yearning for the latest electronics and really, who can blame you?
Well, get ready to start beefing up your "boat upgrade" fund, because today we are going to share some of the most exciting upgrades that will be coming soon to a marina near you.
Next Generation Sonar Technology
First up, let's go back to that fishfinder for a moment. What if we told you that it is now possible to see detailed real-time sonar images of the fish both below and around your boat? Imagine the thrill of actually watching the fish go for your lure and witnessing the moment the hook sets.
Garmin has expanded upon the capabilities of their existing chartplotters by creating a proprietary real-time scanning sonar system to pair them with.
The Panoptix LiveScope™ System consists of a LiveScope CLS 10 sonar black box along with a Panoptix LVS32 transducer. Your new system integrates seamless with compatible Garmin chartplotters like the ECHOMAP and GPSMAP series thanks to a plug-and-play network connector.
The kit ships with a transom mount as well as a trolling motor barrel mount and trolling motor shaft mount, so regardless of your boat's configuration, you will find a transducer mount option that works for you.
Speaking of transducers, Garmin's single transducer features two modes – LiveScope™ Down and LiveScope™ Forward – that capture images of objects and fish up to 200' below you or around you. Images are obtained and transmitted in real time whether your boat is moving or stationary and the built-in AHRS stabilization feature keeps the image clear even in rough seas.
Augmented Reality Navigation
Navigation is getting safer, easier, and a whole lot more visually intuitive with Raymarine's new ClearCruise AR technology.  Picture pairing your standard nav chart with live high definition video feeds overlaid with navigational object information from AIS.
Not only does this give you a better visual of nearby vessels, but the system also alerts you to potential navigational risks. ClearCruise AR color codes each AIS target either green if it doesn't present a navigational threat based on its current navigational track or red if it is a potential risk.
Add your waypoints to your chart and they will be labeled on the video feed when you are within range. This makes it easy to find your destination even in unfamiliar areas.
ClearCruise AR software is compatible with Raymarine's Axiom-series chart plotters. Be sure your plotter's operating system is Lighthouse 3.7 or newer. In addition to the chart plotter, you will need a Raymarine AR200 sensor module as well as a Raymarine video camera (either the CAM210IP or CAM220IP).
Final Thoughts
The latest innovations in marine technology are exciting and clearly have the potential to enhance both the enjoyment and safety of your boating experience. If you're in the position to upgrade your electronics, next generation sonar technology and augmented reality navigation are the wave of the future and available now.