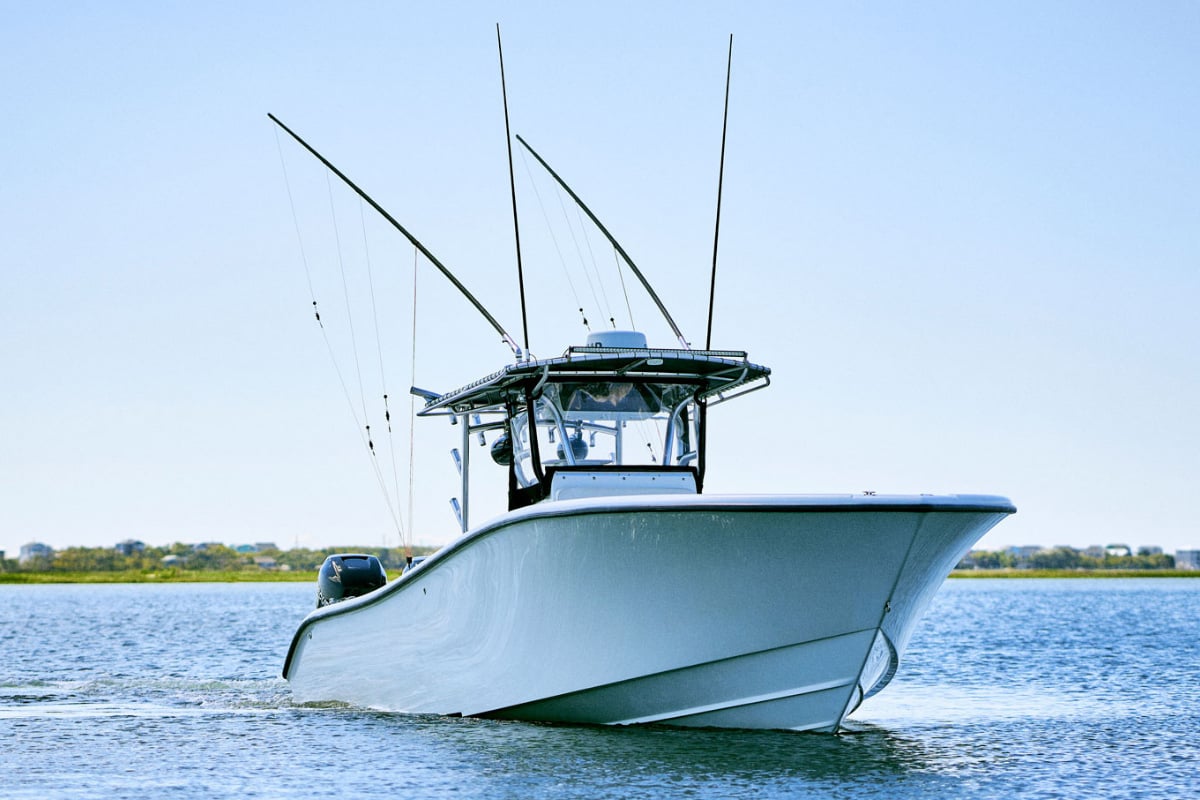 If you have recently moved to the coast or are just looking to upgrade your current vessel, the fishing boat market can be intimidating at first glance. Hundreds of brands, sizes, features, and add-ons can quickly add up and understanding these differences is key to making an informed decision. For the purpose of this post, we are going to focus on fishing boats that are 36′ or less in length and will feature a future post for larger vessels.
Smaller Vessels 16′-20′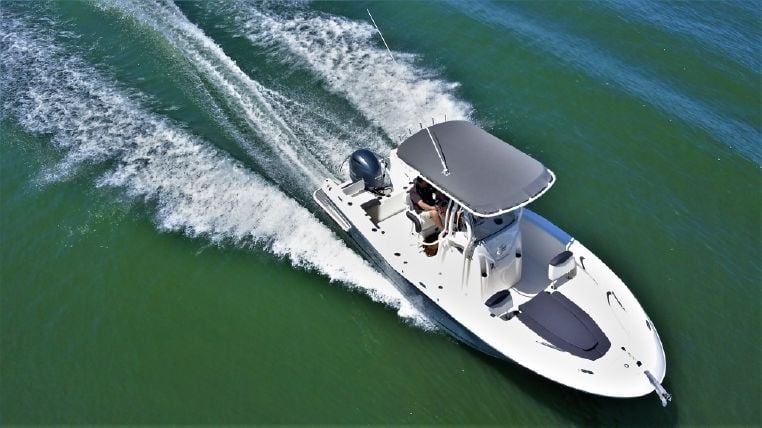 Within this range you will find skiffs, small center consoles, dual consoles, and jon boats. Prices can range anywhere from $10,000 all the way up to $50,000 and beyond for high end brands. Low cost brands for fisherman include Tidewater and Sea Hunt while higher end brands include Boston Whaler and Grady-White. These vessels will be single engine and have basic fishing functionality such as rod holders, optional livewell, basic electronics, and family friendly features as well.
A mid-range new boat in this are will cost ~$25,000-$45,000 and the final tab will depend on the options you decide to install. Will you need a trailer? Dual livewells? Powerpole? These features do add up but will result in a well geared out fishing machine. For high end brands, be sure to find out what options are included early on in order to make sure you meet your budget.

Mid-Size Vessels 21′-25′
Within this range you will find dedicated fishing boats that have basic offshore capability. Boats below 24 will most likely be single engine but there are a few models of 24-25′ boats with twin engines if needed. Prices in this size range can vary from $50,000 all the way past $100,000 with a second engine being a big factor in the upper price realms. Brand name really comes into play in this area as does quality of craftsmanship.
Larger electronics, larger trailers, and offshore capabilities all affect this price range. Anglers are looking for dependable name brand equipment while maintaining a family friendly vessel. Center consoles and dual consoles dominate this market with a few other designs available.
Larger Twin Engine Fishing Vessels 26′-30′
Serious fisherman begin buying boats in this range to reach offshore markers with the confidence of twin engines. With capability comes price, usually in the $150,000- $300,000+ range. Buying used is a common practice in this range as new boat prices may not be within the budget.
Fishing specific brand names such as Contender and Regulator are prevalent as are center consoles and the smaller end of cuddy-cabin boats. Full size electronics, hard tops, outriggers, and endless features add to the price of this range. Trailers in this range can also begin to get expensive so be sure to factor this into your budget.
High End Large Fishing Vessels 32′-36′
Tournament fisherman and offshore enthusiast are the main players in this range. Brands such as Yellowfin, Boston Whaler, and Invincible are big players in this arena and price is reflected. Prices will most often fall from $200,000- $450,000+ depending on your setup. The larger end of the spectrum will feature trip engines, autopilot, top-end electronics, and a full list of fishing options.
Buying used in this range is also popular as buyers are looking for a deal. Buying new can easily run over $400,000, however you will have a dependable vessel that will take you offshore for years. Center consoles, cuddy-cabins, and walkaround are popular in this price range.
Determining Your Boat Size Needs
With the price ranges in mind, how do you decide what size to buy? The most obvious first checkpoint is price. The prices above are reflective of new boat prices so keep that in mind before ruling out a larger vessel. At Yachts360, we rarely hear of anyone wishing they had bought a smaller boat.
Beyond price, consider the following list while you decide your boat size:
Storage capabilities
Amount of people you plan to entertain
Offshore capabilities
Single, twin, or trip engine options
Type of fishing performed
With these options in mind, choosing the right boat size should be made easier. If you need any help or have questions about anything boating related, please contact any one of us here at Yachts360!