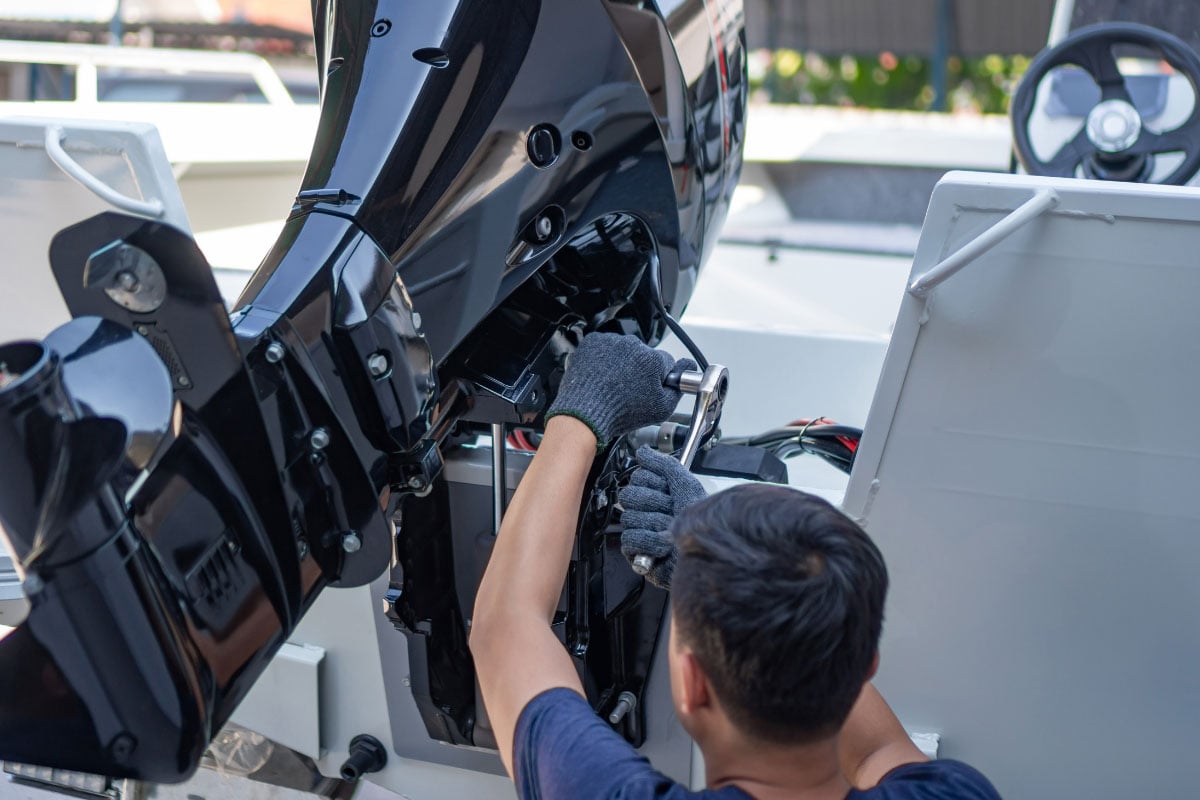 You have found the perfect used boat but want to be sure you are making an informed purchase. After all, there are a lot of mechanical and structural components to a vessel and you want to be confident before buying. A boat surveyor fills this role and can offer you, and your bank, an extra layer of protection before buying a used boat. Let's dig into how boat surveyors work.
What Is a Boat Surveyor?
A boat surveyor is an individual certified by the Society of Accredited Marine Surveyors who is hired to perform a certain type of inspection on your vessel. They generally have either a strong boating and/or mechanical background and know more than the average boater about the functions of a vessel. 
Why Use A

 Boat 

Surveyor?
Purchasing a vessel is a large financial decision and hiring a surveyor can give you peace of mind before moving forward. While you may be mechanically inclined, surveyors utilize specials tools such as moisture meters to examine more than just the on/off mechanics of the vessel. If you plan on financing your boat, many lenders require a certified survey before they will release funds.
How Much Does A Boat Survey Cost?
On average, boat surveyors charge between $18-$25 a foot and this will include an out of water inspection, sea trial, test of all systems, and a full survey report. This can change from surveyor to surveyor, but is generally standard practice. Extras services, such as compression, will generally be extra but it is good to check with your surveyor beforehand.
What Types Of Surveys Are Available?
Surveys generally fall into four categories depending on your needs. The most common is a pre-purchase survey which is discussed in more depth below. Other types of surveys include:
Insurance survey: Typically used by insurance companies to justify vessel as acceptable risk and value
Damage Inspection: Identify cause and extent of damage on a vessel
Appraisal Inspection: Determine fair market value
Hiring the Right Surveyor
When the time comes to hire a boat surveyor, there are a few questions you should ask before agreeing to hire. These include:
Have they surveyed similar makes/models to your chosen vessel?
What is included in the survey?
What is the turnaround time on receiving the survey report?
One thing to remember is that no matter who you hire, surveyors protect themselves from lawsuits by using certain language in their reports. Therefore even a well surveyed boat may have unseen issues that appear during your ownership and your surveyor is still protected. Industry standard for larger vessels is to hire an engine mechanic to be present during survey day. It is recommended for smaller vessels to at least have compression checked by a proper mechanic.

What Is Included In A Boat Survey?
Survey day is here…what should you expect? The process typically begins with either the sea-trial phase or an out of water inspection. For out of water, the surveyor will typically moisture meter the hull, make note of any structural issues or dings, and write down any issues they notice on the hull/prop/lower unit area. Many surveyors will also test safe out of water systems such as stereo, VHF, and other basic electronics.
Once the boat is in the water, the sea trial phase will take place. The surveyor will instruct the captain (or owner) through a few tests which measure RPM, WOT, and cruise speeds. These are measured against manufacture standards and can reveal potential engine issues if RPMS's are well below standard.
After the sea-trial, the surveyor will spend an hour or more, depending on boat size, on the vessel to test all remaining systems, generators, lights, pumps, and moisture meter the deck. Your report will typically be sent to you and/or your bank within a few days of the report depending on number of findings and boat size.
How To Find A Boat Surveyor?
The easiest way to find a boat surveyor is to head over to the SAMS (Society of Accredited Marine Surveyors) and type in your zip code. From there, you will be offered a list of certified surveyors in your area. Be sure to have your boat information ready as well as the questions mentioned above.
Questions?
If you need surveyor recommendations or still have any questions, please contact us or leave a comment! Yachts360 utilizes a large network of boat surveyors and can help answer your questions.