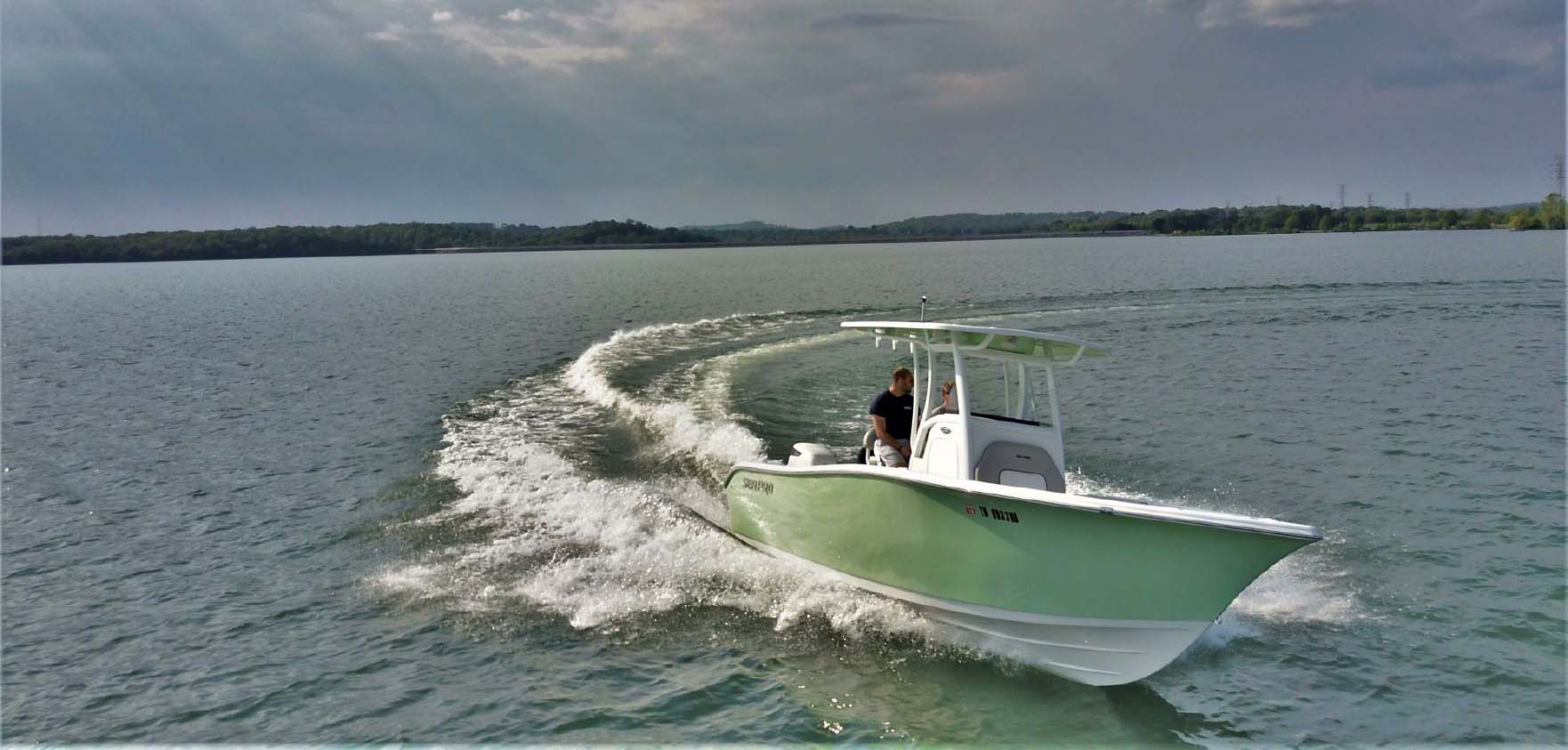 As a first-time boat owner, at 18 years old, I thought nothing of drilling holes on the deck of my boat. I, like many others, believed sealants would do the trick of keeping the water out – after all, they are called sealants.
Fast forward, and now with over 30 years' experience on and off the water, the thought of drilling any holes on a boat takes on a different light. It's a much more thought-out approach. In this post, we'll discuss one of the best methods for installing new deck hardware. 
First let's look at a typical install. It usually goes something like this:
1. Drill out the holes for the hardware
2. Apply sealant
3. Mount hardware
4. Have a rum-based cocktail.
Besides number 4 on this list, there is a better way. The problem with the traditional installation method is that it doesn't safeguard your boat against moisture intrusion. Should a leak occur later on down the road, your boat's wood core will be compromised. Moisture intrusion leads to rot and rot leads to structural failure.
There is a better way, one that will ensure you will not get moisture into the wood core should a leak ever occur. To fully appreciate the need for a new approach, let's first review how core decks are constructed.
Core Decks
Core decks are a layered construction and consist of something like this: gelcoat, fiberglass, wood core, fiberglass, gel coat. Many of today's boats are using either end-grain balsa or plywood. Balsa is used for its strength and its light-weight properties. Both have their place in boat construction but the problem, like we mentioned above, is keeping moisture out of the core.
Now that the problem is clear, are you ready for the solution? Here you go:
The Best Way to Install New Deck Hardware
Below is a waterproof method of installing above the water deck hardware. Use this technique the next time you are adding another pole holder, downrigger, or other piece of hardware.
1. Mark Install Location
First, you will want to locate and mark where your new hardware will be installed. Ensure it will be out of the way of other hardware and won't catch on any running lines or processes. Be sure that the installation location is strong enough to withstand the drill and will not crack. 
2. Drill the holes
Drill your holes the same size as the mounting hardware. Use the holes on the hardware to line up.
Next, drill those holes out about 2x larger with a step bit. Step bits are good to use for this as they will not chip the gel coat and they allow you to walk the bit down slowly. Step bits have a cone shape which provides a slight taper that will work well with the upcoming epoxy process.
3. Epoxy
Once the holes are drilled, it's time for epoxy. Use a 2-part professional grade epoxy found at your marine supply store.
Tape off the holes on the underside (inside of your boat) with blue painters' tape. To keep the area clean, use a disposable hypodermic-style syringe to apply the epoxy.
Fill the holes and wait about 3-5 minutes, then poke holes on the bottom (inside) tape covering the holes and allow for the excess epoxy to drain (use a plastic cup to catch the excess). This part will create a watertight seal that will prevent moisture from seeping into your core as well as act as a compression sleeve for your hardware.
Now re-tape the bottom or inside and mix a new batch of epoxy. This time, add some silica to thicken the mixture. Stay safe – when working around silica, remember to use a mask such as an N-95 particulate type. Put the thickened epoxy mixture into another syringe and fill the holes. Wipe off any excess or drips with a towel and rubbing alcohol. Allow to dry 24 hours.
Drill again
Re-drill the holes to the diameter needed for the mounting hardware just like you did in the first steps. Next, use a chamfer bit to recess the top of the holes. This specialty bit will create a 45-degree taper into the hole. Use the chamfer bit to create just enough of a recess that some of the sealant can set into the hole, but don't overdo it and drill out half the hole.
Sealant
A lot of people will then apply sealant right to the hole. Go ahead and apply a little here, but also run the bolts through the hardware you're attaching and apply a small bead around the bolts where they meet the hardware. This will provide a better seal. 
Mounting
The next step is to simply line up the holes and mount the hardware. Secure with the proper fasteners – tighten slowly to allow the sealant to spread, but do not overtighten.
Wrapping it all Up
Yes, this method will take you longer, but what it will do is keep all those holes you put in your boat properly sealed against moisture and water intrusion. You can be rest assured that that any potential future leaks won't leave you feeling rotten at the core. We hope you have enjoyed this post. If you have any questions about mountain hardware to your vessel, simply send us a message through our contact form.