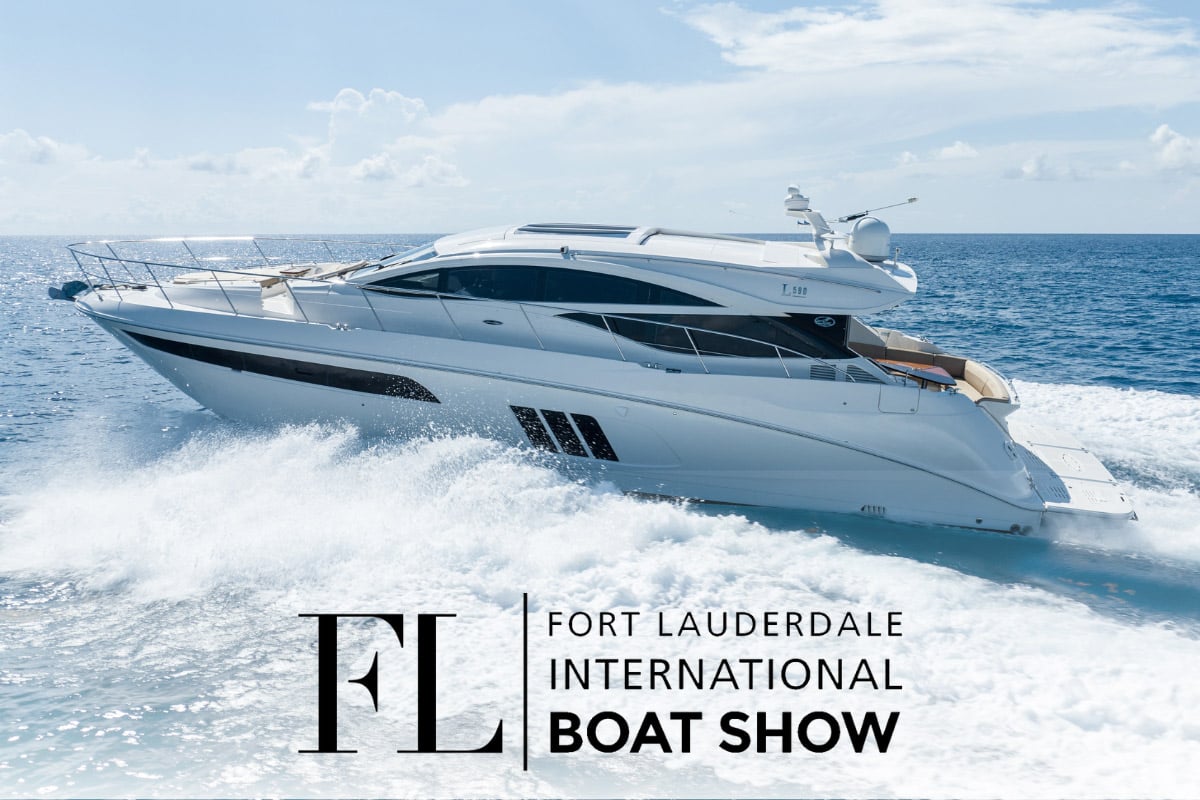 Posted on
October 5, 2023
Join Us At The 2023 Fort Lauderdale International Boat Show
With over 100,000 attendees anticipated, the 2023 Fort Lauderdale Boat Show is going to be the must-see show of the season! Showcasing over 1,000 global brands and 1,300+ boats, this year's show will be one of the largest on record.
Yachts360 is proud to be attending the year's show and will be brining four vessels as well as our full display and brokerage team. Find out more about the show below including where Yachts360 will be located, culinary options, and important details for purchasing tickets!
Yachts360 Display Location
---
Important Show Information
The 2023 Fort Lauderdale International Boat Show will take place across seven locations including the Bahia Mar Yachting Center, the Broward County Convention Center, and Pier-66 Marina. The brokerage and in-water portion of the show takes place at Bahia Mar including the Yachts360 display.
Wed. 25th | 12 PM – 7 PM
Thurs 26th | 10 AM – 7 PM
Fri. 27th | 10 AM – 7 PM
Sat. 28th | 10 AM – 7 PM
Sun. 29th | 10 AM – 6 PM
Purchase Tickets 
Note that there is no box office! Tickets must be purchased in advance.
Click Here To Purchase Tickets!
---
What's New And Boat Debuts
With many brands waiting until this show to debut new models, the 2023 show will be no different! A few boats to keep an eye out for this year include the Princess X80 debut, the Prestige M8, the inclusion of $63,00,000 "Atomic" super yacht, and the recently refit 41.2m Baglietto "Blue Ice" with her recognizable jet black exterior.
Mystique Boatworks will also be unveiling the brand new 2024 Mystique Boatworks 48 Center Console which will be located on F/G Dock as part of the Yachts360 display! Be sure to stay tuned to Yachts360 media to learn more about this event.
---
2023 Yachts360 Vessel Lineup
Located on F/G Dock, Yachts360 will be bringing four vessels to the boat show including the brand new Mystique Boatworks 48. We hope to see you at the show and please contact us with any questions about our exact location or the vessel's below:
Culinary Options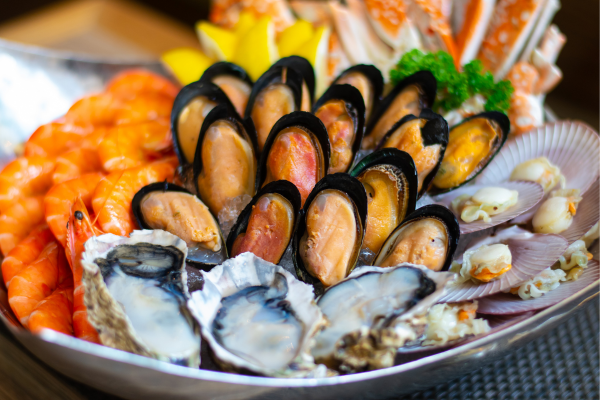 Outside of Fort Lauderdale's selection of award winning local restaurants, the Show will also have over 100 food concessions including famous Goslings' Dark N Stormy Island Bar will be on site. From fresh seafood to your favorite boat show hot dog stand, there are plenty of food options for everyone!
---
Windward VIP Club
Photo Credit: FLIBS Windward VIP Experience
For those seeking an elite touch, step into the Windward Elite Lounge. Dive into the show ahead of the crowd, indulge in top-tier open bar service, and redefine how boat shows should truly feel.
With your VIP pass, journey through all 7 exclusive venues, savor gourmet dishes, check out the live music, and enjoy hassle-free transit. Dive deeper and secure your spot by clicking here!
---
Accommodations And Transportation
Accommodations
The easiest way to view available hotels is to
follow this link
of partner hotels of the Fort Lauderdale International Boat Show. Easily compare rates, distances from the show, and lock in a hotel that fits your needs.
Parking
Parking at the Broward County Convention Center is highly recommended as it is the transportation center of the show. With more than 3000 parking spots and multiple options including a ferry, golf cart services, a shuttle and more, parking at the convention center is by far the best option.
For a full list of nearby parking garages and transportation options,
click here
!
---
Considering Purchasing A New Boat? Have A Trade-in?
If you're attending the show with intentions of finding a new boat and are considering a cash deal for your existing vessel, click here to discover our boat purchasing program. Discover why Yachts360 is the trusted choice for fast transactions among private sellers and dealerships nationwide.
If you have questions or would like to speak with a member of our team, please contact us direct or give us a call at (954) 514-9900. We hope to see you at the show