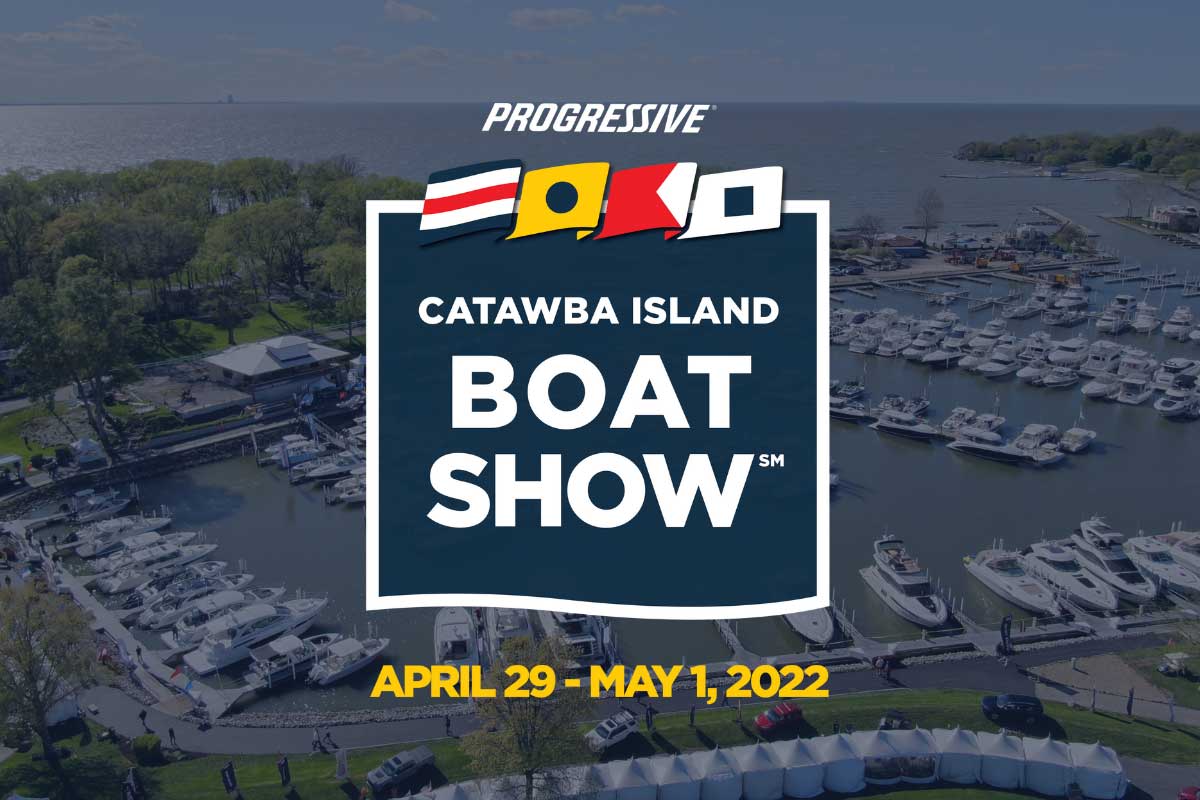 Join Yachts360 At The Catawba Island Boat Show
The first in-water boat show of the year in Ohio is here and Yachts360 will be in attendance! The 2022 Catawba Island Boat Show starts today and there will be plenty to see and do including seminars, culinary tastings, live music, and plenty of boats to explore.
Times, Tickets, And Logistics
Tickets are now available for purchase by clicking here or below. General admission is $8 with pre-sale and $10 at the gates so be sure to buy your tickets early! 
Dates And Times
Friday, 4/29: 12 pm – 7 pm
Saturday, 4/30: 10 am – 7 pm
Sunday, 5/1: 10 am – 5pm  
Location
The show will be located at the Catawba Island club located in Port Clinton, Ohio. Please click here for driving directions. 
Yachts360 Location
Our Northeast Brokerage team will be set up at Booth #40 with a full display of our current inventory.
Booth #40
Be sure to stop by to discuss brokering your vessel with Yachts360, view our inventory, and meet the team! If you have any questions about our location or inventory, please contact us.
Thinking Of Selling Your Current Boat? 
Whether you are looking for a new boat at the show and have a current trade or are just ready for a cash offer, stop by our booth to discuss our boat buying program.
Events & Extras
Seminars
Meet some of the most well known local captains, writers, guides, and boating enthusiasts including Captain Ross Robertson, fisherman Chuck Earls, and more!
On The Water Ohio Paddling Discovery
If you have been wanting to try out a paddleboard or kayak, now is your chance! Learn about the world of paddle craft with demonstrations, seminars, and more at the Paddling Discovery exhibit.
Culinary Options 
From food trucks to all all new sit down dining experience, this year's Catawba Boat is going to be a culinary feast.
Questions?
Whether you have questions about the show or are looking for a specific boat, our team is here to help! Click here to contact us direct or stop by Booth #40 at the show.
We are excited for the show and hope to see you at the show!