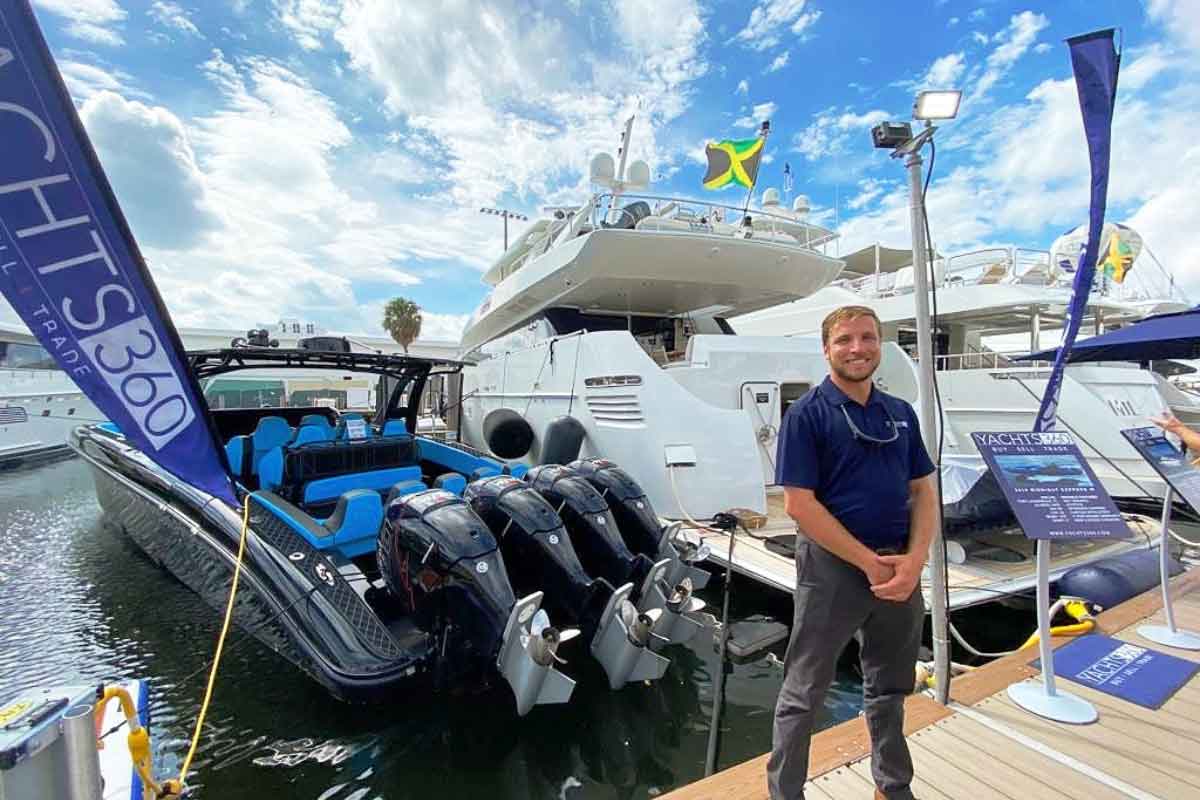 Posted on
January 31, 2023
Sell With Confidence | The Benefits Of Using A Yacht Broker
Selling a boat on the private market can be a complex and time-consuming process. From dealing with unrealistic buyers to the potential of fraud, there are numerous hurdles that could be avoided by listing with a professional brokerage. 
In this guide, we will outline the key reasons why listing your vessel with boat broker will save you time and add a layer of security to the sale of your vessel. 
Expertise and Experience
Boat brokers are experienced professionals who have a deep understanding of the boating market, as well as the necessary skills and knowledge to help you sell your boat quickly and for the best price possible. From properly marketing your boat across the current social media and paid advertising landscape, to knowing where the perfect buyer is looking, having the power of a boat brokerage behind your sale is immeasurable.
Access to a Wide Network of Potential Buyers
Yacht brokers have access to a wide network of potential buyers, which means they can reach a larger pool of interested parties than you would be able to on your own. This can result in a faster sale and a higher price for your boat. 
With thousands of potential buyers and sellers across our desks every week, the chance that a broker already has a potential buyer for your vessel is usually high.
Marketing and Advertising Expertise
The boat marketing landscape is constantly changing and having a team of experts in marketing and advertising behind your vessel will help you sell faster. Our team has the tools and resources to create compelling marketing materials for your boat including social media campaigns, paid ads, boat show promotions, and more. 
Additionally, our team has the experience to know which websites, publications, and events are the best places to advertise your boat to reach the right audience.
Check out the Yachts360 Media showcase for examples of our marketing material!
Negotiating Skills
If you have ever listed a boat online, you have no doubt had to deal with low ballers and unrealistic buyers. Beyond keeping these people out of your inbox and away from your personal phone, our brokerage team is made up of  skilled negotiators and that can help you navigate the complexities of the selling process.
We will provide you with advice and support throughout the sale and will help you reach an agreement that is fair to both parties. Additionally, financial transactions are handled  through our escrow which serves as a neutral third-party mediator, which will help to prevent disputes and ensure a smooth transaction.
Reducing the Risk of Fraud
Unfortunately, fraud is a common problem in private markets. From bounced checks to long waits on financing, we have heard it all.
Listing with a brokerage will help you avoid falling victim to fraud by thoroughly screening potential buyers and ensuring that all necessary checks are performed. The sale will be conducted in a legal and ethical manner, reducing the risk of any disputes.
The Yachts360 Brokerage Experience
Yachts360 is proud to offer professional boat brokerage services to our clients. From mega yachts to wake boats, our brokers have extensive industry experience and will aggressively market your vessel across a multitude of digital and print platforms. We listen to our client's needs and help with every step of the boat selling process.
To learn more about brokerage with Yachts360, click here! We would love to discuss listing your boat and ensuring a timely and professional sale.