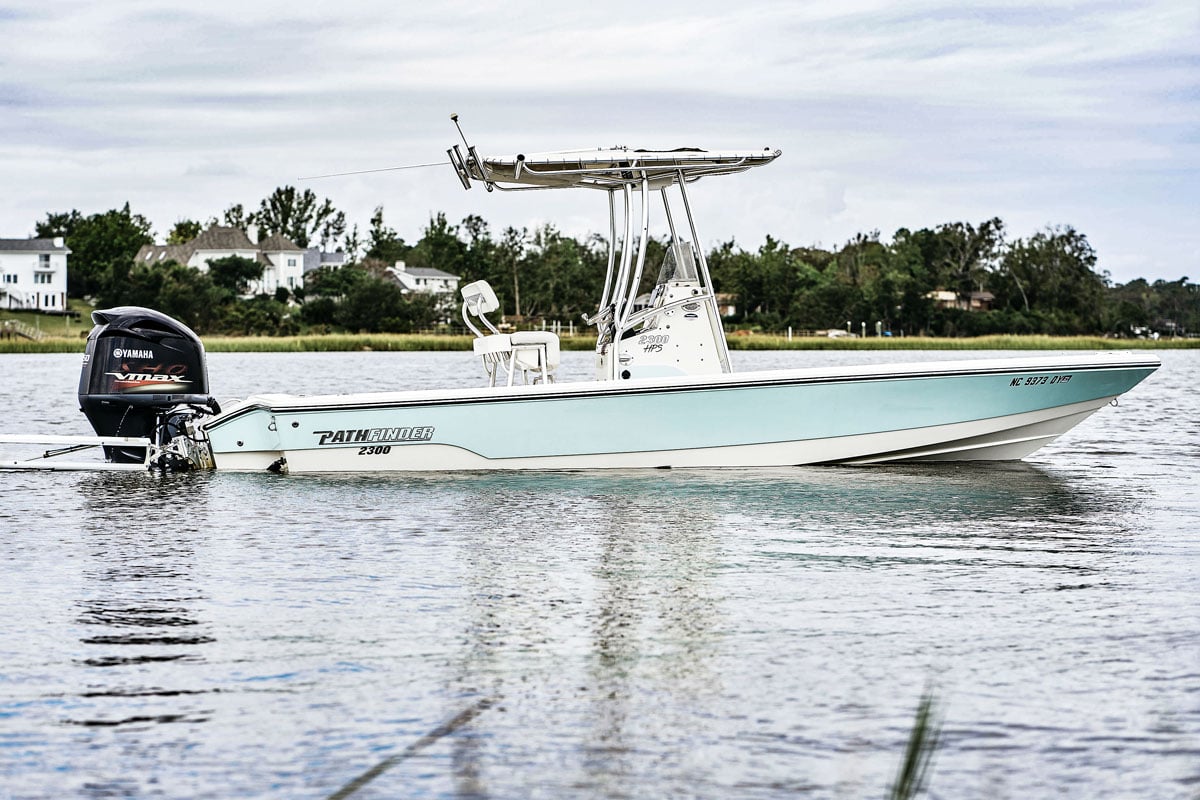 Posted on
February 28, 2023
Conquer Inshore Fishing: Skiffs, Flats, and Bay Boats
Experiencing a topwater blowup at first light far up in a creek is a must for any serious angler. While there are a few crossover vessels that might get you there, it is hard to beat the inshore fishing opportunities provided by a dedicated flats, skiff, or bay boat.
Today we are going to take a look at the key benefits of shallow water vessels and how this style of boat continues to push marine innovation.
Looking Back On The Flats
From fishing and transportation to racing and recreation, flats boats have a rich history dating back as far as boating itself. Due to their versatility in the shallows, fisherman of all types quickly took to skiffs as a way to target those hard to reach species.
From gigging, to crabbing, to fly fishing, there is not much a dedicated flats boat can not do and through the adoption of modern technology, the market for shallow water vessels has grown exponentially.
The Benefits of Skiffs, Flats, And Bay Boats
Versatility:  With their lightweight design and shallow draft, flats boats can easily maneuver through narrow waterways, channels, and creeks allowing exploration and access to a wider range of habitats and fish species. While this is their main use, these boats can also easily enjoy a day at the sandbar with the family.
Fuel Efficiency: While dependent on your driving style, flats boats typically offer fuel efficient engine options and minimum drag which mean longer runs to your favorite spots. Many flats models also feature a poling platform which can be used to navigate just inches of water in silence without burning any fuel.
Easy to Trailer: With a lightweight design, flats boats and bay boats are easy to trailer and launch from a variety of locations. This makes them ideal for exploring new fishing spots or traveling to different areas for fishing tournaments or vacations.
Great Fishing Experience: A modern flats boat has a nearly endless less of fishing options to consider. Some of these include polling platforms, multiple livewells, jack plates, trolling motors, casting decks and more. From the tournament circuit to a morning on the tidal flats chasing reds, it is hard to beat a day fishing on a well thought out flats boat.
Brands To Consider
When it comes to choosing a flats or bay boat, there are quite a few options to consider. From budget to features, below are just a few brands to think about:
Carolina Skiff: One of the most recognizable names in the flats industry, Carolina Skiff is hard to beat when it comes to affordability and shallow drafts.
Skeeter: Popular in the bass fishing community and with a dependable bay line, Skeeter is a solid choice for an inshore fishing vessel.
Pathfinder: Specializing in bay boats up to 27 feet, Pathfinders are reliable high-end fishing machines.'
Mako: Though known for offshore fishing boats, Mako contributes to the inshore space with a line of flats and bay boats with many optional add-ons.
Shearwater (Bay)And Sterling (Flats): Both part of the American Marine Sports brand, both offer dependable inshore fishing models with the latest technologies.
Other Brands In The Flats, Bay, And Skiff Space to consider: Tidewater, Seahunt, Contender, Maverick, Hewes, Yellowfin.
In The Market For A Flats Boat?
Our inventory changes rapidly, particularly in the inshore fishing model space, so click here or the button below to check out our current inventory! Our team can also help you find that particular model you are looking for before it hits the market, so give us a call and we will let you know when the perfect boat shows up!