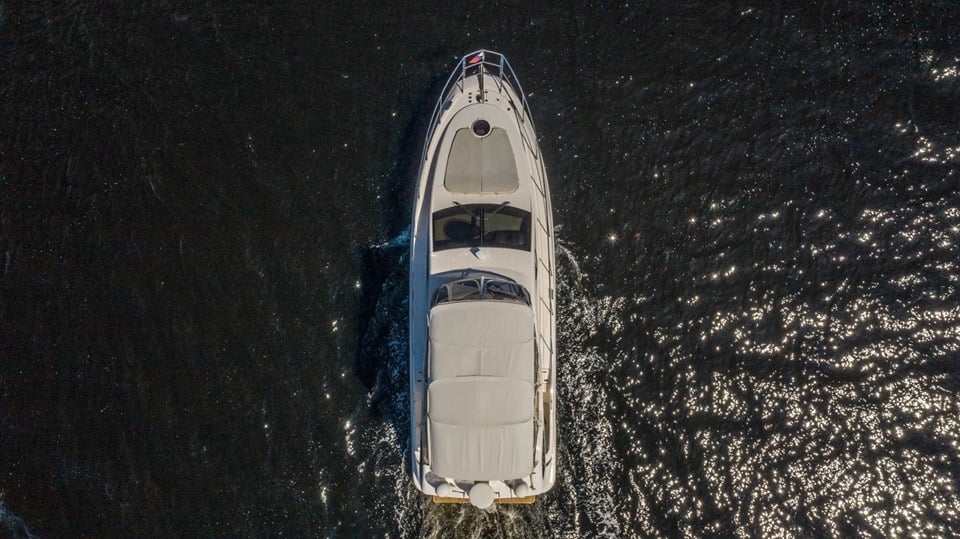 From protecting finishes to keeping unwanted guests out, there is no doubt that properly covering your boat during the off season and when not in use will protect your investment. When selecting a boat cover, the main questions are usually, "What type of boat cover should I get?" and "How much should I spend?"
In this post we'll discuss the reasons you should invest in a good quality boat cover, the different types of boat covers and their uses, as well as the types of materials covers can be made from.
By the time you are done reading, you should have a good understanding what's out there and be able to decide which cover is right for you.
Why Do I Need a Boat Cover?
Your boat is constantly under attack. Gel coat, woodwork, brightwork, instruments, control knobs, upholstery, varnishes, etc. all suffer from direct exposure to the elements. Add critters such as squirrels, mice, rats, or raccoons, and you'll soon realize the constant threat to your investment.
Let's take a quick look at what's happening without that cover:
Bird Droppings – Seagulls and other birds have uric acid in their droppings which causes damage
Salt Air – Corrosive to metals
Pollutants in the air – Corrosive to metals and finishes
Rodents – Love to eat wiring, insulation and plastics, along with leaving their droppings
Hail – Can damage finishes
UV rays – Damaging to instruments, finishes, woodwork, upholstery – essentially everything
Rain – Floods compartments, fills your bilge, may kill battery by causing pump to run, causes rot
Types Of Boat Covers – Generic, Semi-Custom, Custom
Generic Boat Cover
Generic boat covers can be picked up at camping and fishing stores as well as big box stores. They come in a box and are selected based on your size of boat. These may work for you so as long as you are not going to trailer your boat much. Because they are made to fit a wide variety of boats, they usually fit loose in some areas. Keep in mind that a loose-fitting cover may still require some added frame work to keep water from pooling on top then stretching and tearing the boat cover fabric.
The added weight from water and snow in the wintertime has the potential to cause a great deal of damage to the unsuspecting boater, so this type of cover may not be the best choice in some climates.
Uses: Anchoring or storing in mild climates/inside covered storage facilities
Semi-Custom
The semi-custom boat cover is designed to fit multiple boats of a similar style. Many of these can be purchased online and have a better fit than a generic boat cover. You may be able to trailer with these depending on the fit.
Uses: Same as generic along with the potential for trailering use
Custom
Custom boat covers are specifically made for your boat. They can be obtained online, if you have a popular standard production boat, or at a custom boat cover or canvas shop. Custom covers fit very tightly and are aerodynamic when traveling down the highway.
They are usually very well reinforced and hold up to much more abuse than generic or semi-custom covers. They are also usually the longest lasting out of the three options.
Uses: By far the best choice for trailering, mooring and winter storage.
Will The Cover Be Used For Towing, Storage, Or Both?
If you are planning to use your cover while towing your boat, there are a few considerations. Covers should be at least semi-custom to your specific boat. These covers fit tighter and look better. A generic cover, while maybe good for a boat yard, will likely have extra or loose material that will cause wear damage and scuffing to gel coat surfaces if used during towing. Snaps and metal grommets can also cause scratches while flapping down the road.
Materials Used
Popular Fabrics:
Sunbrella
Boat Duck (cotton)
Double Duck (cotton/poly blend)
Sharkskin and Sharkskin Plus (acrylic coasted polyester)
Mossy Oak Camouflage
Poly-Flex
Performance Poly-Guard
Sharkskin Supreme
SunDura
Out of the above fabrics, research shows Sunbrella takes the lead in overall ratings and warranty. It's tough, it holds up, repels water, and has one of the best warranties out there.
Factors considered
Durability
Breathability
Water Resistance (Repellency)
Mildew Resistance
UV Resistance
Product Warranty
The Take Away
The two main points that you can take with you when searching for that perfect boat cover are as follows:
Although a generic boat cover may do the trick, there is nothing better out there than a custom fitting cover to protect your investment.
When choosing a material, Sunbrella seems to still come out ahead as the industry leader with the best fabric.