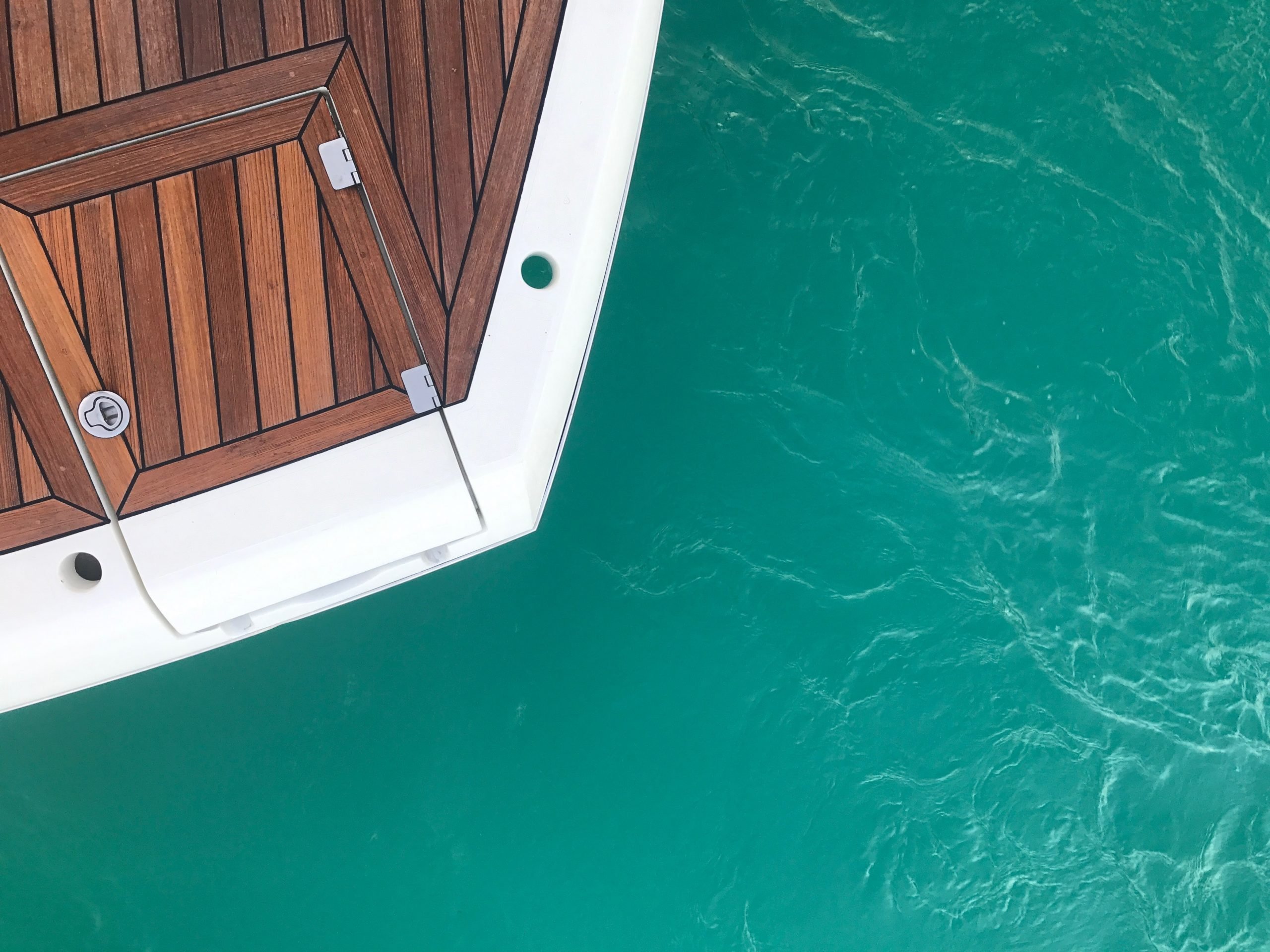 Each year, boat owners look forward to the big boat shows where all the latest, greatest tech and boating trend products are debuted. Even if you weren't able to actually make it to a show this year, here are two of the newest releases that you can look forward to getting your hands on.
Assisted Docking Technology
If there's one aspect of boating that still has the ability to make even a seasoned skipper break out in a sweat, it's successfully executing a difficult docking maneuver on an expensive yacht as the whole marina looks on.
Docking is arguably one of the most challenging and high-risk maneuvers a boater can undertake. The stakes are high and the results of a lack of precision potentially catastrophic. As captain, your attention is split between reading the wind, current, judging your speed, distance from the dock, and proximity to other boats all while you carefully manipulate the controls. Depending on the layout of your boat, you may not even be able to visually see all of the obstacles from the helm. This means you rely on your crew to act as spotters, but what if you are making the approach solo or don't have enough deckhands?
DockSense
Inspired by the back-up cameras and self-parking features of the automotive industry, Raymarine recently introduced DockSense – a first of its kind, assisted docking technology. DockSense is designed to augment and assist captains during docking procedures.
The 5 visual cameras feed data to an intelligent processor which analyzes obstacles and tracks their positions relative to the boat. The system is also able to calculate for wind and current variables. Once the captain inputs a desired safety standoff distance between the boat and any potential obstacles, DockSense monitors the distance and compensates as needed with throttle and steering adjustments to prevent collisions.
Ready to try this tech out for yourself? As of July 2019, DockSense has not been released publicly, but early adopters had a chance to preview the technology at the 2019 Miami International Boat Show and the reviews are promising. Look for DockSense to start making an appearance on high-end boats this fall.
Helm-to-Prop System
Once reserved for small boat use, outboards are now in demand across powerboats of all sizes and they are appearing in new configurations. This year's shows featured large boats powered by four or even six horsepower-heavy outboards.
The traditional drawbacks to all those outboards vs inboards? Handling and efficiency. To revolutionize the engine market, the team at Tiara Sport put together an industry-first helm-to-prop system that delivers the benefits of an inboard with the power of an outboard.
The large propellers and high-horsepower twin Seven Marine outboard engines pair with Volvo Penta's Electronic Vessel Control (EVC) software to create a uniquely calibrated system that is more powerful and efficient than the competition. Tiara promises that the new system will result in, "improved low-speed maneuvering and planing, faster time to plane, enhanced power and improved
fuel efficiency across speed ranges." [1]
The system debuted at the 2019 Miami International Boat Show and is currently available as part of an optional package on the Tiara 38 LS sport yacht.
Ready to Upgrade?
If all this talk of new tech has you ready to upgrade your current set-up, give us a call. We may not have access to a DockSense equipped boat yet, but we are constantly buying boats and we have a large inventory of new-to-you options to choose from!