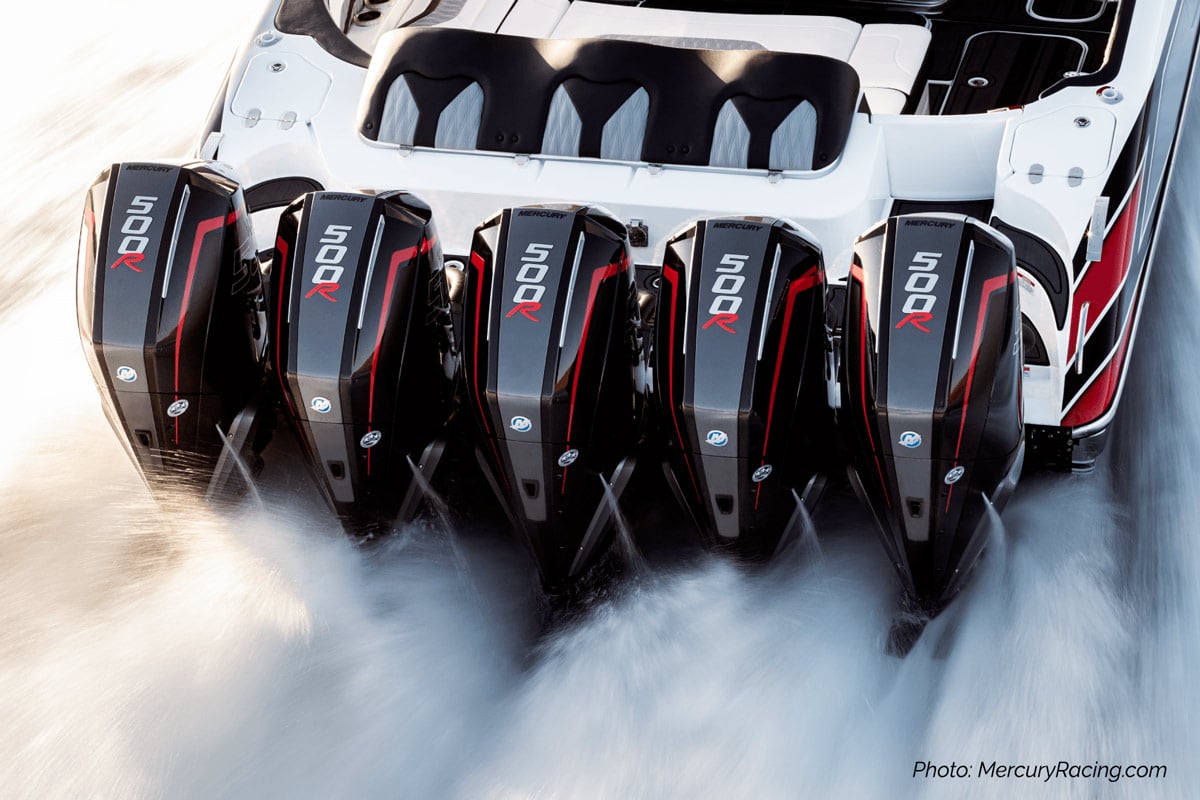 The New Mercury 500R: Power Meets Performance
When it comes to power and performance on the water, Mercury Racing has made a name for itself with its "R" series of racing engines. The legendary manufacturer has once again raised the bar with its latest release, the Mercury 500R engine.
This high-performance outboard motor boasts a 4.6-liter V8 powerhead that generates a staggering 500 horsepower. With all new technologies including humidity level sensors, an exclusive to the 500R midsection, and updated trim controls, this engine is pushing the marine engineering envelope. 
Click Here To View The Full Spec Sheet
Photo: Courtesy Mercury Racing. Copyright Mercury Racing
The 500R is currently available from the factory in Phantom Black, Cold-Fusion White, as well as a ready-to-paint option for custom colors. The 500R also features plenty of ease-of-use features including full integration with all Mercury Smartcraft technologies, adaptive speed control, and a top cowl service door for easy access to the dipstick without removing the full cowling. 
The introduction of the Mercury 500R engine heralds a new era of power, performance, and innovation in the boating industry. With its formidable horsepower, advanced technology, and unwavering reliability, this engine pushes the boundaries of what's possible on the water.