Tips For Choosing A Yacht Broker
Choosing the right yacht broker will take any hassle out of the process of buying or selling a vessel. From handling negotiations to helping out on survey day, a skilled broker will help you every step of the way and ensure all of your questions are answered. 
So what should you look for when choosing a yacht broker? In this post we share essential tips to help you choose the right yacht broker to help you purchase or sell your next vessel.
Choose A Broker With Local Market Knowledge 
Whether you are looking to buy a yacht in a specific region or are looking for a boat for a specific use case, choosing a broker with local knowledge is key. They should be well-versed in the local regulations, marinas, captains, and services available. A broker with local expertise also provides valuable insights on popular destinations, local events, and the best times to buy or sell in that particular market. 
With 6 offices and brokers located across the East Coast, the Yachts360 Brokerage Team is uniquely situated to help you buy and sell across multiple markets. From our North Carolina office knowing the best types of boats to head offshore, to our Ohio Team knowing what type of boat sells best heading into spring, having local knowledge is a great advantage in the brokerage process.
Brokerage Reputation And Marketing Presence
Evaluate the range of brokerage services offered by potential brokers. Besides helping you find the right yacht, a reliable broker should assist with negotiations, contract preparation, documentation, and any necessary surveys or inspections. They should also offer post-sale support and guidance, such as connecting you with trusted service providers and assisting with registration and insurance.
Be sure to research the brokerage's online marketing presence and whether your listing will appear on premier listing sites such Yachtworld, Boatrader, the brokerage website, and more. From email newsletters to the overall web presence of the company, it is important to find out how much exposure your vessel will receive.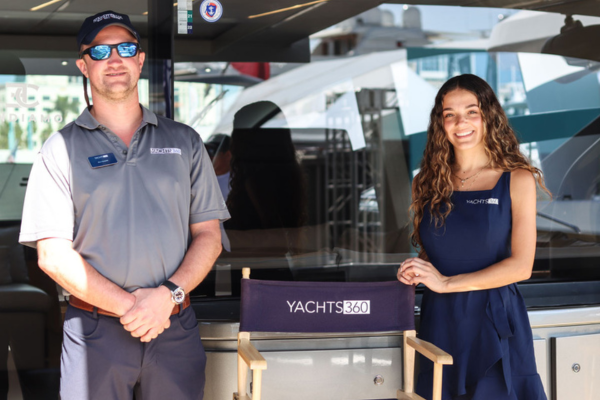 Testimonials And Experience
Research the reputation of potential yacht brokers by reading customer reviews, testimonials, and industry feedback. Seek brokers who have a proven track record of professionalism, integrity, and client satisfaction. In the world of boat negotiations, being responsive and offering clear communication are key traits to closing a deal quickly so establish how you and your broker will communicate throughout a deal. 
For Yachts360, we pride ourselves in our testimonials and reviews which can be found can clicking here. If you have questions about a specific office, broker, or level of experience, be sure to contact us directly. 
---
Interested In Brokerage With Yachts360?
If you are considering listing your boat for sale, Yachts360 is the perfect choice for your brokerage needs. With a strong reputation and extensive experience in the industry, we offer a comprehensive platform to showcase your boat to potential buyers. To learn more about brokerage with Yachts360, simply click the button below!