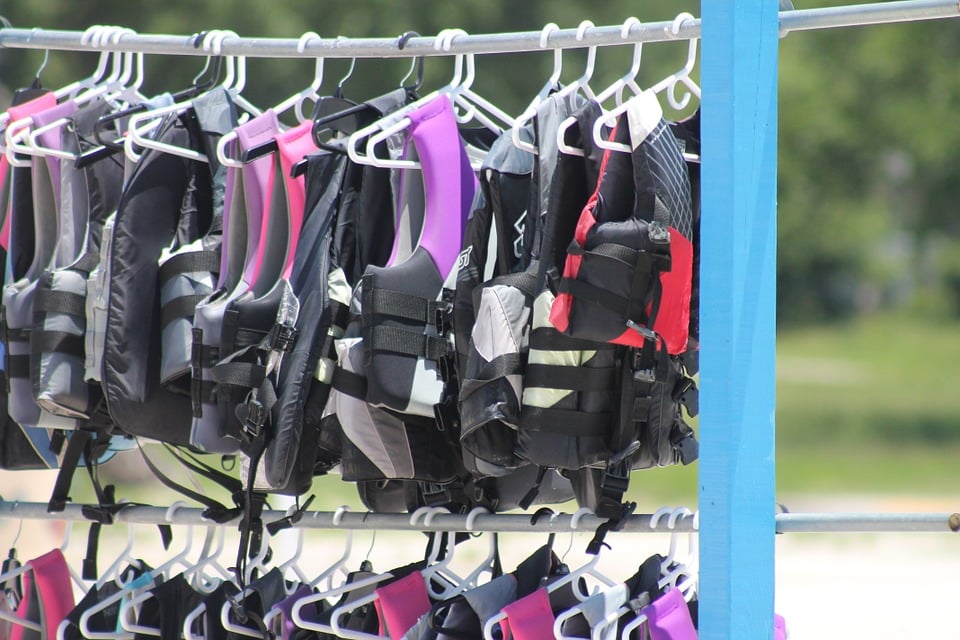 Personal flotation devices are perhaps the single most important lifesaving device on your boat. With current advances in personal flotation devices (PFDs), also known as life jackets, the selection process can sometimes be a challenge.
In this post, we'll learn about the U.S. Coast Guard pleasure boating requirements for PFDs, the types of life jackets that are available, and guide you through the methods for selecting which life jacket is best for you.
Coast Guard PFD Requirements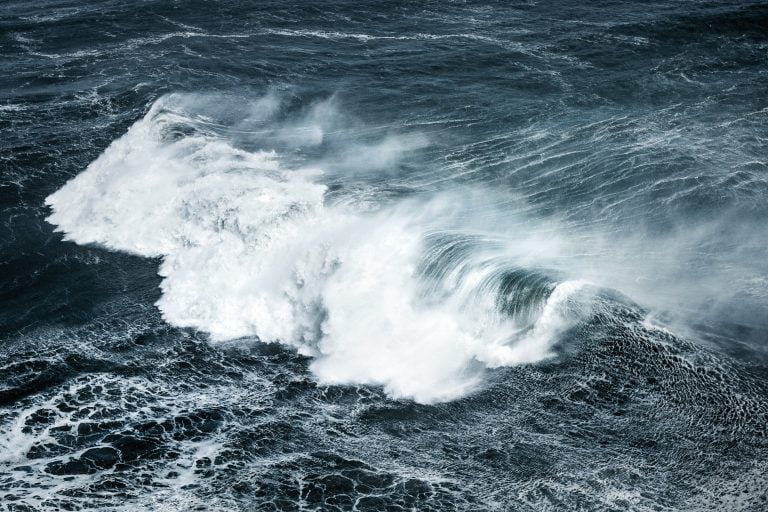 First, let's take a quick look at the Coast Guard requirements. The Coast Guard requires that all PFDs must be Coast Guard approved, readily accessible, in good and serviceable condition, and it must be the appropriate size for the intended user. There must be one serviceable PFD for every person on board and vessels 16' or longer are required to carry a Type IV throwable.
Types of PFDs
Type I
Inherently buoyant.

Recommended for cruising, racing, fishing offshore and when boating alone or in stormy conditions.

Type I PFDs are recommended for rough, open remote waters where a rescue attempt may take considerable time.

They will turn most unconscious wearers face-up in the water.
Type II
Inherently buoyant.

More comfortable but less buoyant than Type I.

Recommended for inland day cruising, sailing and fishing. Good for boating in light craft and in protected inland waters near shore where the chances of immediate rescue are good.

Type II PFDs are not suitable for extended survival in rough water.

They will turn some but not all unconscious wearers face-up in water. Type IIs are poor performers in rough water and will often require you to tread water in order to keep your head above water.
Type III
Inherently buoyant.

Recommended for supervised activities such as sailing regattas, dinghy racing, water skiing, fishing, canoeing and kayaking.

Type III PFDs are good for protected inland waters near shore where the chance of immediate rescue is good.

Type III PFDs are not suitable for extended survival in rough water and not designed for turning unconscious persons face-up in water.

Although Type IIIs are more comfortable to wear than a Type I or Type II, they provide far less floatation than a Type I. The compromise here is comfort over safety.
Type IV
Throwable Devices.

These are designed to be thrown in a man overboard (MOB) situation.

Type IVs are not meant to be worn. These are usually found as square cushions or ring buoys.
Type V
Special Use life jackets.

These are restricted to sailboard harnesses, deck suits, paddling vests, commercial white water vest or float coats.
Which PFD is the Right Fit for Me?
From a safety standpoint, one of the main criteria to consider regarding an appropriate PFD is whether it is readily accessible. For a PFD to be "readily accessible," you must be able to don it in a reasonable amount of time. This means that the flotation devices are not stowed deeply in lockers or locked up in compartments. A good rule of thumb is for every guest on board to know where the PFDs are and how to access them if they are not already being worn. The most common Coast Guard citations issued by boat patrol officers occur when life jackets are non-existent on vessels, when there are not enough PFDs for every person on board, when they are not the right size (ex-no children's size jackets for the children on board) or when the PFDs are simply not readily accessible.
Bottom line: which PFD is the right one for you? There is a saying here that rings true for many man overboard survivors:
The best the life jacket is the one you will wear.
Simply put, if you have a Type I survival PFD with all the bells and whistles on it yet never wear it because it is too bulky, it will do you absolutely no good if you go overboard. Meanwhile, an inflatable which is very light and comfortable can be worn and forgotten about. That said, it may be the one you are caught wearing if you should happen to fall into the drink.
Having a Type I and also Type III seems to be what most avid and safe boaters use. They Type I can be donned in an emergency when a dangerous situation may arise and there is time to don it. Meanwhile, if you should fall off the deck and into the water during a maneuver which involves you going forward on the deck, your life may have just been saved because you have made it a habit to wear your inflatable Type III.
Each personal flotation device has its pros and cons, but the most important thing is that you actually wear your PFD on a regular basis. Weigh the pros and cons, then choose a PFD that you will wear, and you will be setting yourself up for safety and success on the water.