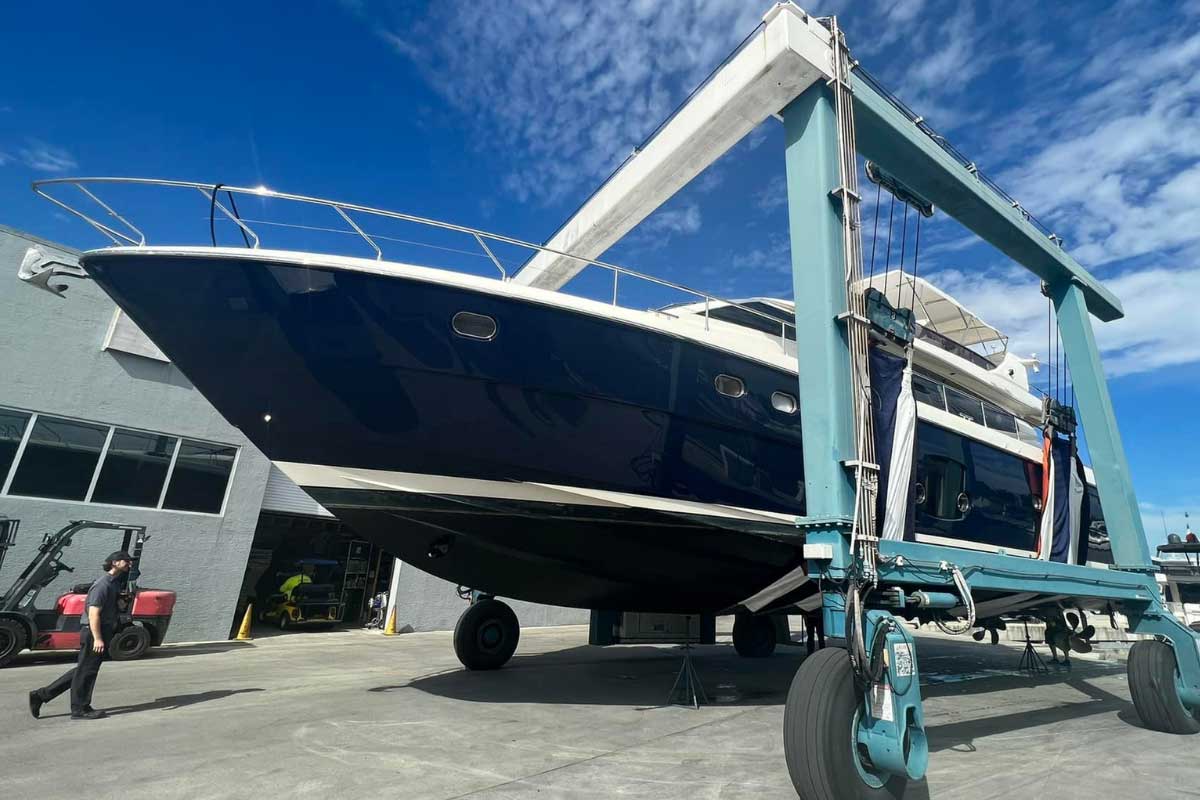 Whether your bank is requiring a pre-purchase survey or you simply want a trained professional to help look over a vessel, hiring a SAMS certified surveyor is a great idea before closing the deal on a used boat. While some surveys may differ, the order of a pre-purchase survey is as follows:
General Order To Boat Surveys
In-Water Inspection

Haul-Out And Hull Inspection

Sea Trial

End Inspections & Buyer Follow Up
Note that many many boats above a certain size range or with complicated internal systems may require multiple surveyors across different specialties and may be a multi-day event based on scheduling. The most common addition to the survey team is a certified engine mechanic who will attend the haul out and sea trial phases of the survey.
Let's take a look at what you should expect within each stage of survey day.
1. In-Water Inspection
Survey day generally begins with the broker, buyer, surveyor(s), and seller (if brokered) meeting at the boat's in-water location. The surveyor will often show up even earlier to start performing the inspection which will include an extensive pre-purchase checklist, ensuring proper Coast Guard safety equipment requirements, and testing all systems.
As a buyer, it is important to be present but also let the surveyor work efficiently as they will report all findings to you in the end, so while asking questions along the way is fine, be sure to not distract them from what you have paid them to do.
Once the surveyor has completed their inspection, or the scheduled haul-out time approaches, the seller, broker, or hired captain will begin moving the boat towards the haul-out location. This will often be your first time riding on the vessel but will not constitute the sea trial phase unless agreed upon prior.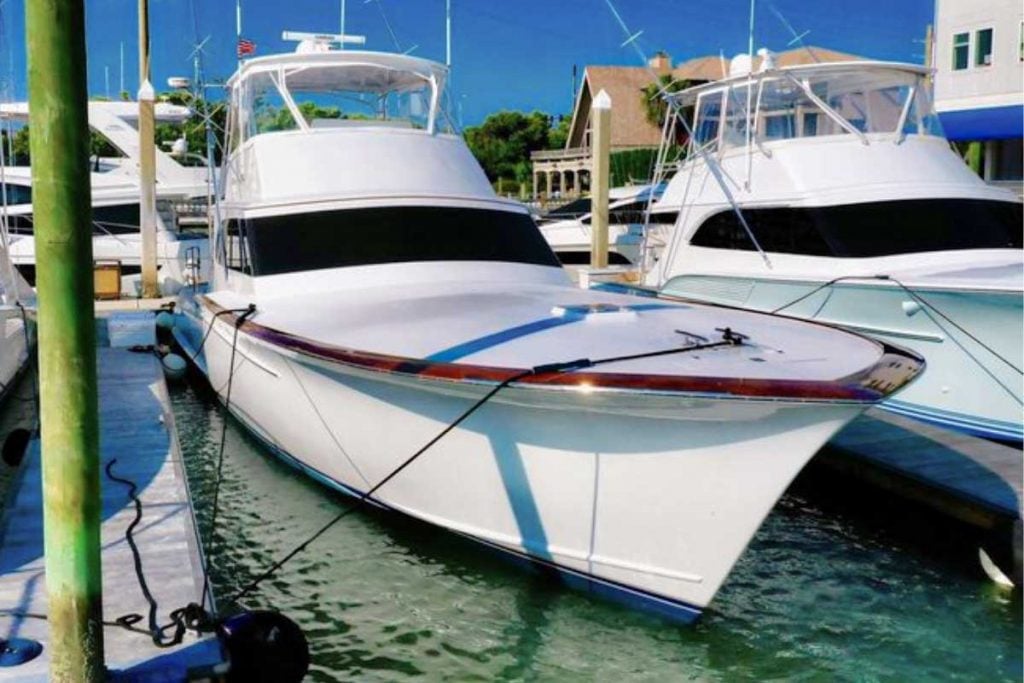 2. Haul-Out And Hull Inspections
The vessel will be hauled out and left in the sling or on the forklift while the bottom is power washed. A clean hull ensures that the surveyor has a clear view of the hull, can closely examine any external running gear, and the boat will achieve more accurate performance metrics during the sea trial phase.
During this phase you will see the surveyor use a moisture meter along the hull and tap a special hammer to check for soft spots or structural issues. The lower unit, intakes, trim tabs, and any other external items on the vessel will be inspected as well.
If an engine mechanic is present, they will also inspect relevant parts of the external running gear, seals, shafts, and props.
Once the surveyor is satisfied with their inspection, the boat will be returned to the water for the sea trial.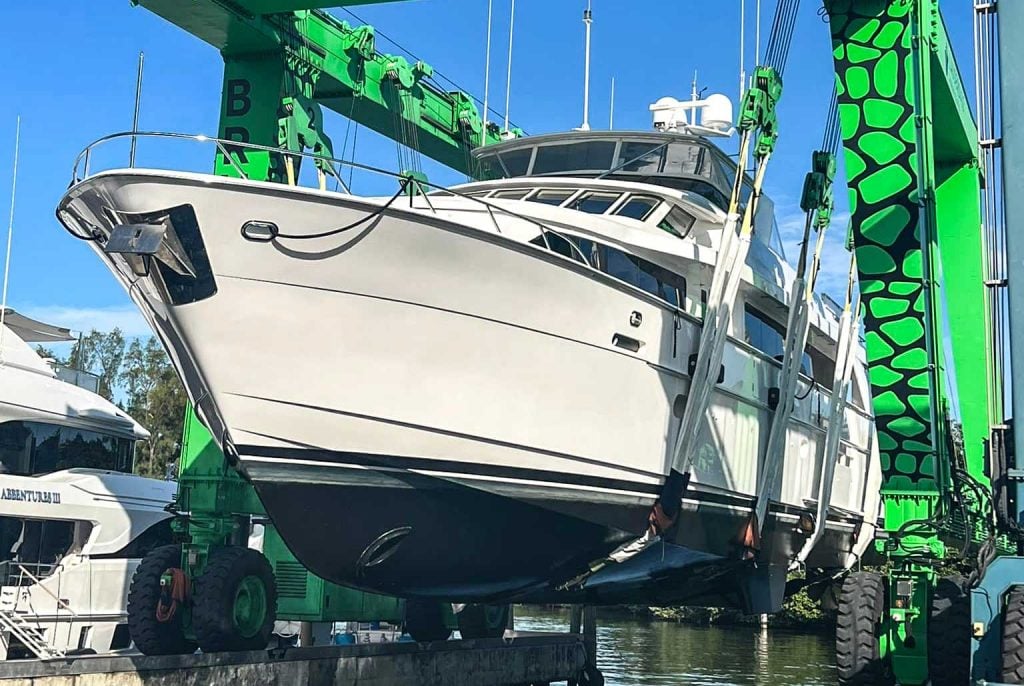 3. Sea Trial
The captain or seller will navigate the boat to an open area away from no-wake zones to perform the official sea trial. The surveyor will often use this time to test any systems that require the boat to be underway.
The boat will be put through a series of tests including gear changes, cruising speeds, RPM tests, and a wide-open-throttle test. These metrics will be compared to manufacture standards to ensure the engine is running properly.
Note that while you as a buyer may be offered a chance to captain the vessel for a short time, this is not the time to learn how to drive the boat if you are not familiar with the vessel. Also, the vessel should not be operated in any way that is not reflective of normal operations. It is generally good practice to let the captain and surveyor handle the sea trial phase and communicate any additional tests you would like to see performed.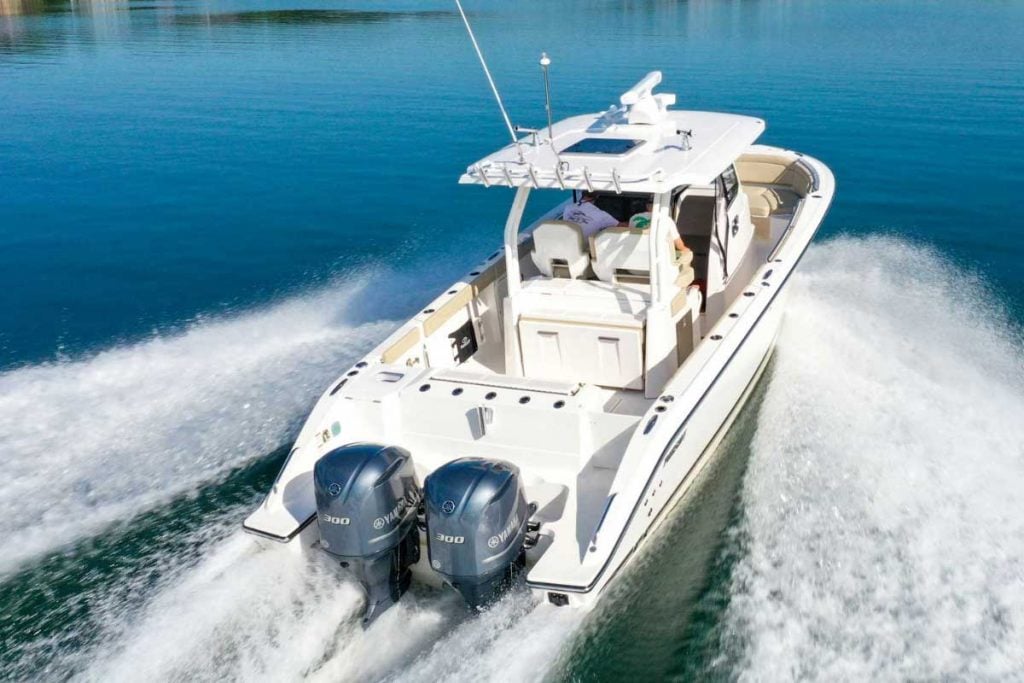 4. End Inspections And Follow Up
Once back at the dock, the surveyor will continue to work through their checklist and test any remaining systems. Unless there are major outstanding issues to discuss, you can head home and wait for your inspection results. Surveyors typically take a few days to compile their report which will include photos, any issues found, and a fair market value price based on boat year and condition.
Additional Key Concepts To Keep In Mind
A pre-purchase survey is just that, a survey of the vessel at that point in time and the verbiage you find in your survey report will reflect this concept. "Appears to be working" is how many items will be described and the surveyor is not liable for future performance of the vessel and its systems.

Surveyors will not disassemble any areas of the vessel. While they will open drawers, a bilge cover, and other common spaces, unless otherwise agreed upon, it is a "what they can see" inspection.

It is a good idea to speak with your surveyor ahead of time about any specific deficiencies which would end the sale immediately. Certain surveyors may offer a price adjustment if so.

As previously mentioned, it is ok to ask questions along the way but try not to distract the surveyor. Even small vessels have large checklists and will require a full day to complete.
Have Questions About Boat Surveys?
The Yachts360 Team attends hundreds of surveys a year and is here to help you with any remaining questions you have on survey day. Click here to contact us directly and speak with a Yachts360 Broker.
For information about hiring the right surveyor, check out our article "How To Hire A Boat Surveyor"!