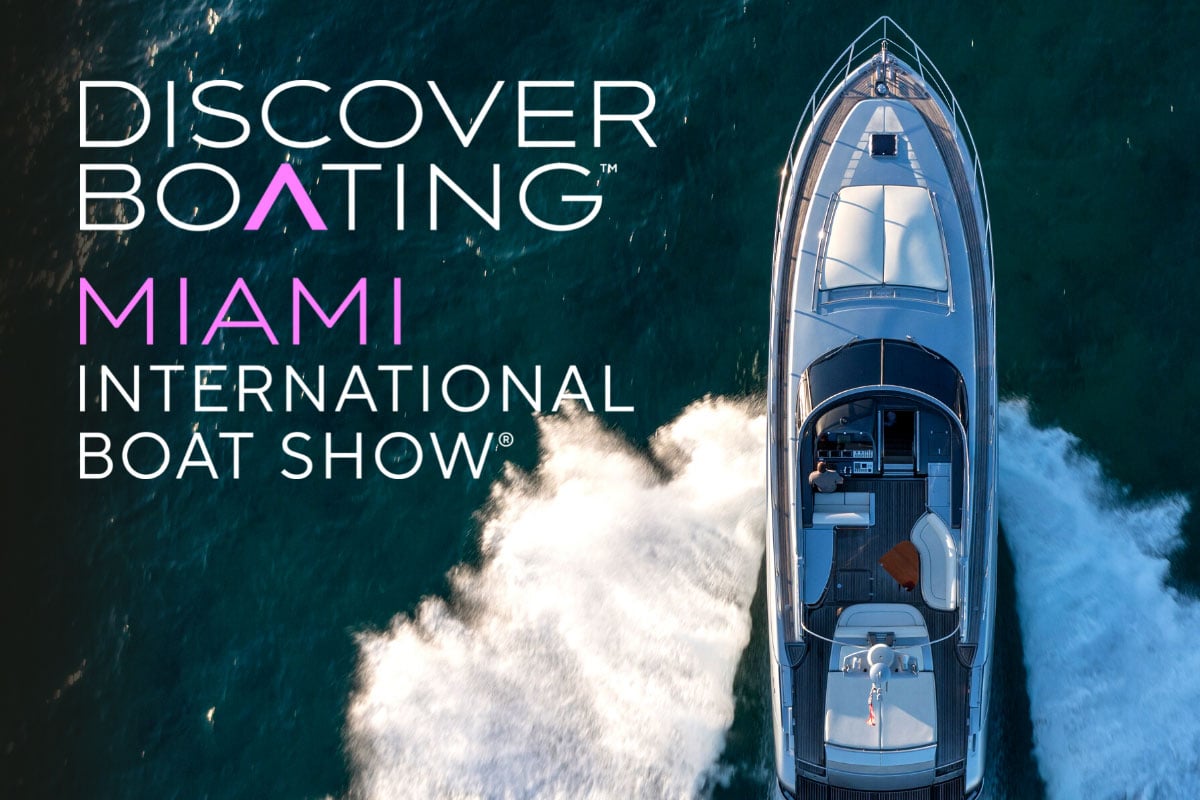 Boat dealers, marine industry professionals, and boating enthusiasts from around the world have started arriving in Miami in preparation for this year's Miami Boat Show. From the unveiling of new models, to the release of the newest marine technology, this is going to be one of the largest shows on record and we are here to make sure you do not miss a thing!
---
 Dates And General Information
The show this year will take place across six locations over a 5 day period starting Wednesday the 16th. The in-water show will be held at Sea Isle Marina, One Herald Plaza, Museum Park Marina, and IGY Yacht Haven Grande at Island Gardens while the on-land side will take place at the Miami Beach Convention Center and Pride Park.
Dates And Times
Wed. Feb. 16th | 10 AM – 6 PM (Prime Time Preview)
Thurs. Feb. 17th | 10 AM – 6 PM
Frid. Feb. 18th | 10 AM – 7 PM
Sat. Feb. 19th | 10 AM – 7 PM
Sun. Feb. 20th | 10 AM – 5 PM
Tickets
Click here to purchase a variety of tickets for the show.
---
The Combination Of Two Historic Boat Shows
This year will see the first combination of the Miami International Boat Show and the Miami Yacht Show. With an estimated economic impact of well over $1 billion and attracting hundreds of thousands of visitors, this is lining up to easily be the largest boat show in the world!
From the hundreds of marine exhibitors to the vast number of yachts available to explore, this is going to be the must-attend show of the season.
---
Our Boat Buying Team Will Be On-Site
The Yachts360 Buying Team will be at the boat show ready to make offers on private vessels and dealer trades. Regardless of size, this is the year to find out why we are the preferred buying partner of dealerships and private sellers nationwide.
Submit Your Boat For A Cash Offer
---
Safety Protocols & Transportation
This year's boat show will feature enhanced cleaning per AllSecure and the U.S. CDC's prevention guidelines. Fully vaccinated attendees, exhibitors, and sponsors will not be required to social distance or wear a facial covering while non-vaccinated attendees are encouraged to practice social distancing guidelines and wear a facial covering. For full COVID-19 guidelines, click here.
For those looking for an easy way to see the show without worrying about parking, the Water Taxi is recommended. With pickup approximately ever 15 minutes and three routes from three locations with multiple stops, now is the time to buy your tickets. For those interested in standard parking options, please click here. There will also be a Brightline Train leaving from West Palm Beach and Fort Lauderdale with tickets available here!
---
In The Market For A Specific Boat?
Our team has pre-market listing knowledge and works with dealers across the country to stay on top of the market. If you have a specific boat you are searching for but have not seen listed, let us know! We will reach out as soon as we see it comes across our desks and contact you directly.