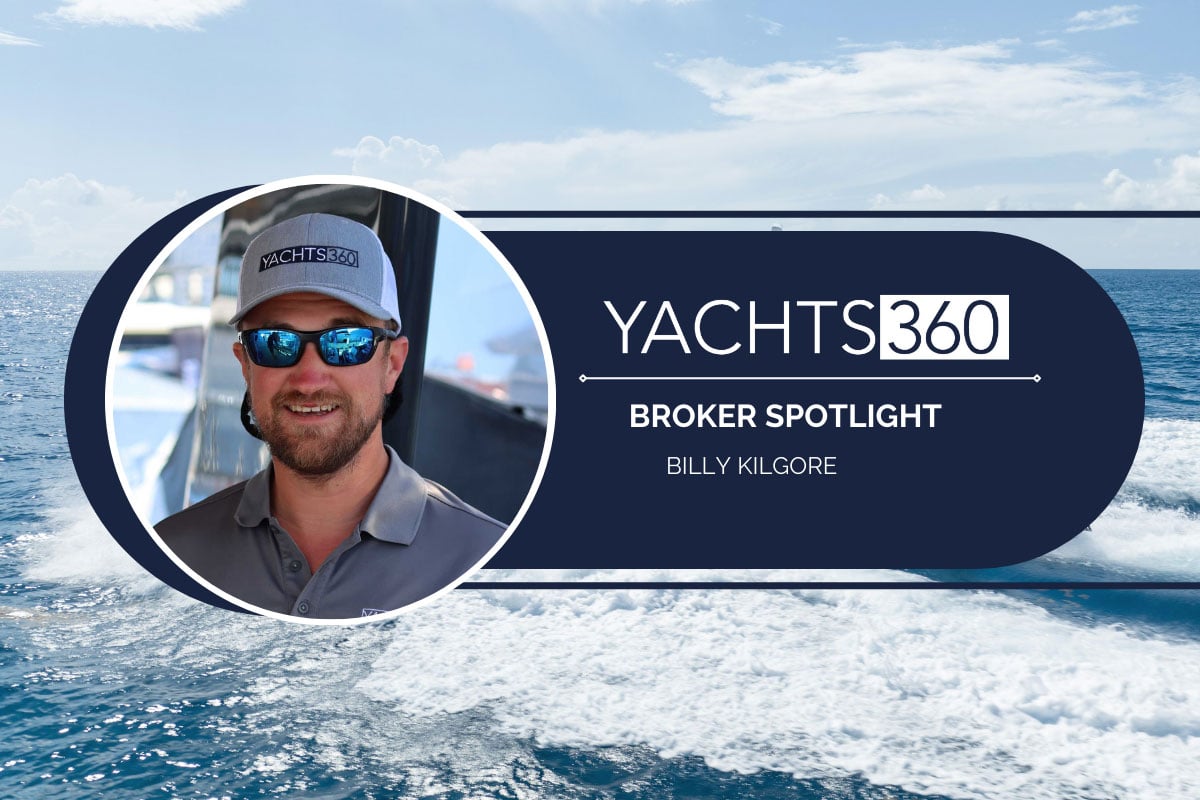 Meet Yachts360 Broker Billy Kilgore
This week we sat down with Captain William "Billy" Kilgore in Knoxville to discuss life growing up on the water, his transition from Captain to Broker, and how he got started with Yachts360.
Where is your hometown and what is your earliest boating memory?
I was raised in Maryville, Tennessee and was first introduced to boating on Tellico Lake. It was at Tellico Marina where I really began taking an interest in boating travel after hearing a family neighbor discuss their trips on America's Great Loop.
Between fishing, wakeboarding, tubing, and riding jet skis, I always found a way to be on the water.
What originally sparked your interest in boating/yachting?
Family, my father and grandfather were both serious boaters and have been for decades. We had a houseboat where I'd spend all of my free time in the summers and at the age of 16, my dad cut me loose with my first boat, a 25' Regal Cuddy Cabin.
As time went on, I decided to earn my USCG 100 Ton Master's License and began delivering yachts all across the southeastern United states and beyond including the Bay of Fundy, the Bahamas, and Cuba.
Would you rather Captain, Mate or just be along for the ride?
I would choose being the captain. I love running boats and ran them for several years before getting into brokerage and to this day I still run a handful of deliveries a year for Yachts360.
What is your favorite aspect of being a Yachts360 broker?
I love working with Yachts360, before coming on as a broker with them I spent several years helping them with deliveries and detailing. As one of the younger brokers on the team, it really comes in handy having senior brokers to turn to for advice.
Get In Touch With Billy Kilgore!
Contact Billy Kilgore by phone or email at Billy@Yachts360.com or 865-776-1579.